Kaimurai is the identity through which Abishek Ganesh J (b. 1984) expresses his Art and research practice. His work is a dialogue between organic forms and flow of energy experienced in the Western Ghats, Ancient South Indian art, rituals, architecture and Carnatic music.

He captures raw energy and inherent vibration that is omnipresent but buried by daily chaos. Repeated markings (from fine strokes to large brush strokes) are seemingly calm and yet aggressive are characteristic to the organic nature of his work. An expression executed only with Natural Indigo. "There are three elements that trigger my work. A combination of Material(Natural Indigo), Organic forms real or fantasized and Carnatic music. My mind wanders in the fantastical jungles of ancient past with life in abundance, strange formations and is informed by the mysticism of Carnatic music.
It is a meditative process, an interaction between the Physical and metaphysical. My hands take control over my mind, creating repeated markings, a method which renders the artwork."

Abishek (b. 1984) graduated from National Institute of Fashion Technology (NIFT) in 2005 and has spent numerous years in the apparel industry heading design for leading brands. He decided to give up his design career to focus on creating art. His recent solo shows include, 'Divine Blue' at Kaash Foundation Bangalore (2022) and 'Shadjam' at Blueprint12 (2021). Also participated at the Delhi Contemporary Art Week, Bikaner House, 2022. He lives and works from Bangalore, India.
Kaimurai
Recent exhibitions:

Shadjam, solo exhibition at Blueprint12, 2021
Malayamarutham (I), Natural Indigo on canvas, 91.5cm x 61cm, 2022
Malayamarutham (III), Natural Indigo on canvas, 91.5cm x 61cm, 2022
Amrutavarshini I, Natural Indigo on Handmade paper, 76 cm x 55 cm, 2019
Nara I, Natural Indigo on Canvas, 91 cm x 60 cm, 2019
Untitled, Natural Indigo on khadi handmade paper, 76cm x 53 cm, 2020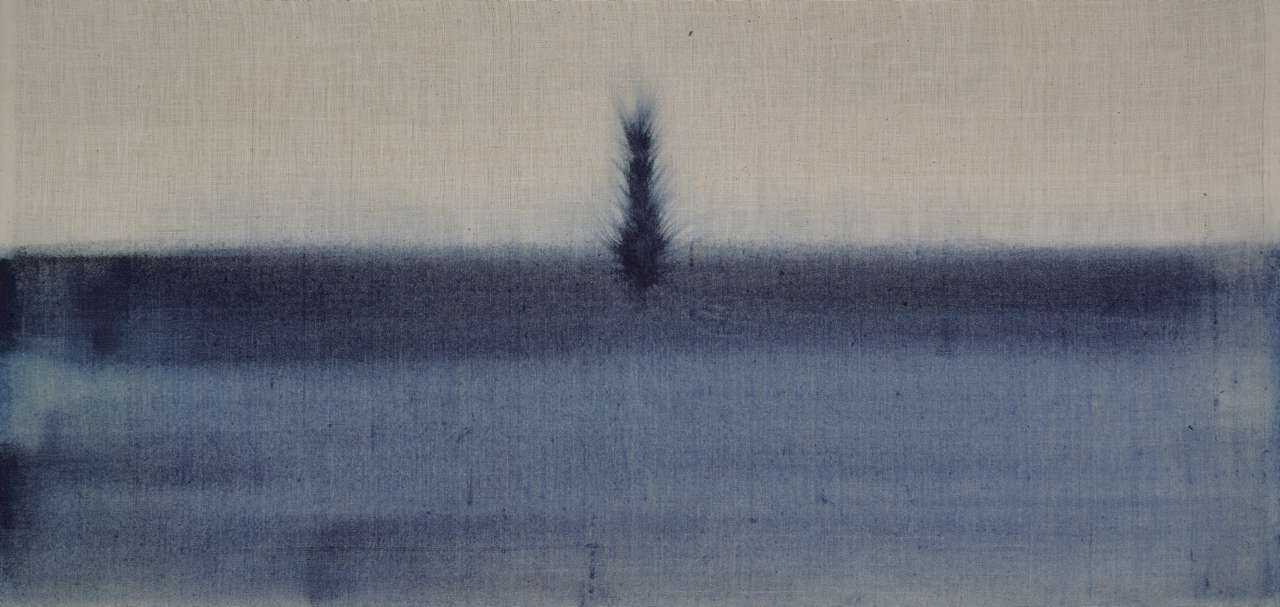 Prathama, Natural Indigo on handmade handwoven textile, 47cm x 98.5cm, 2019
Naadi VII, Natural Indigo on paper, 76 cm x 55 cm, 2021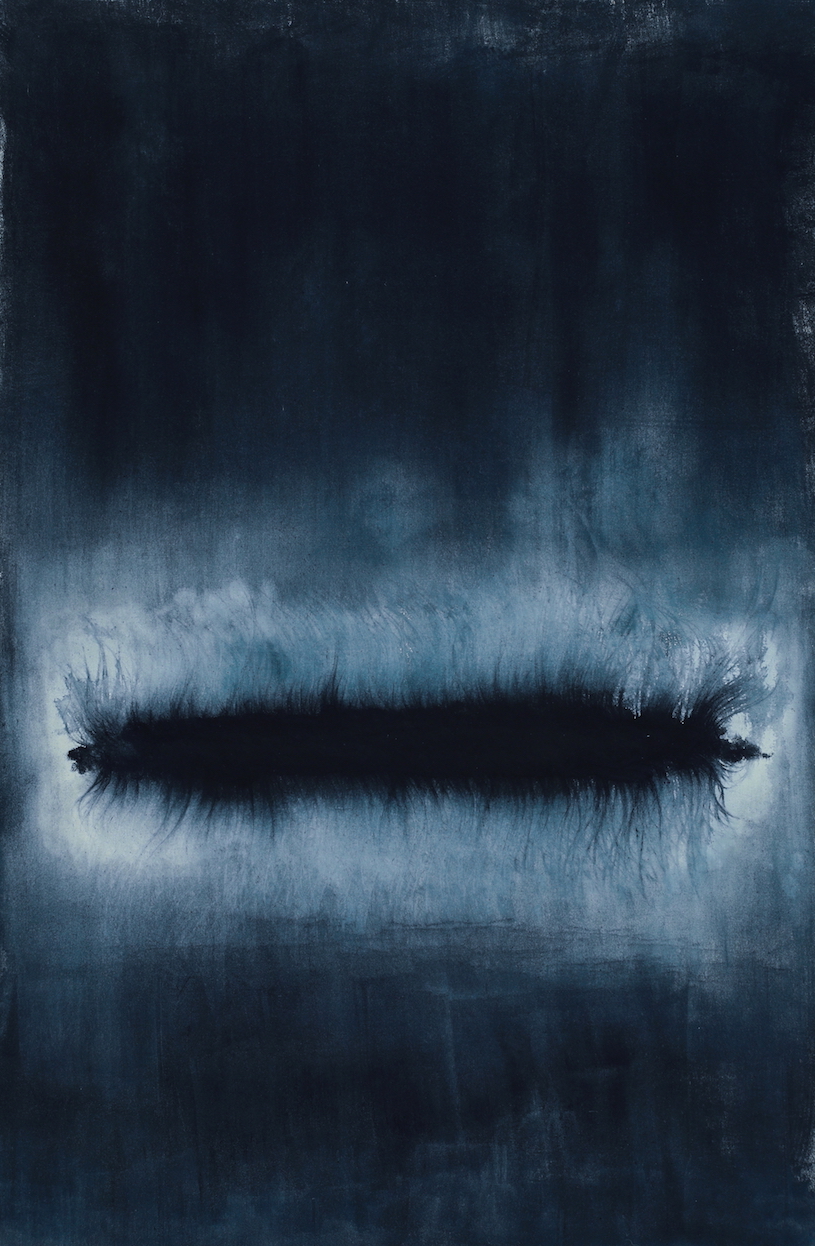 Naadi III(a), Natural Indigo on Handloom textile, 91cm x 60cm, 2020
Untitled SN2, Natural Indigo on handspun hand woven textile, 63cm x 125.5cm, 2020