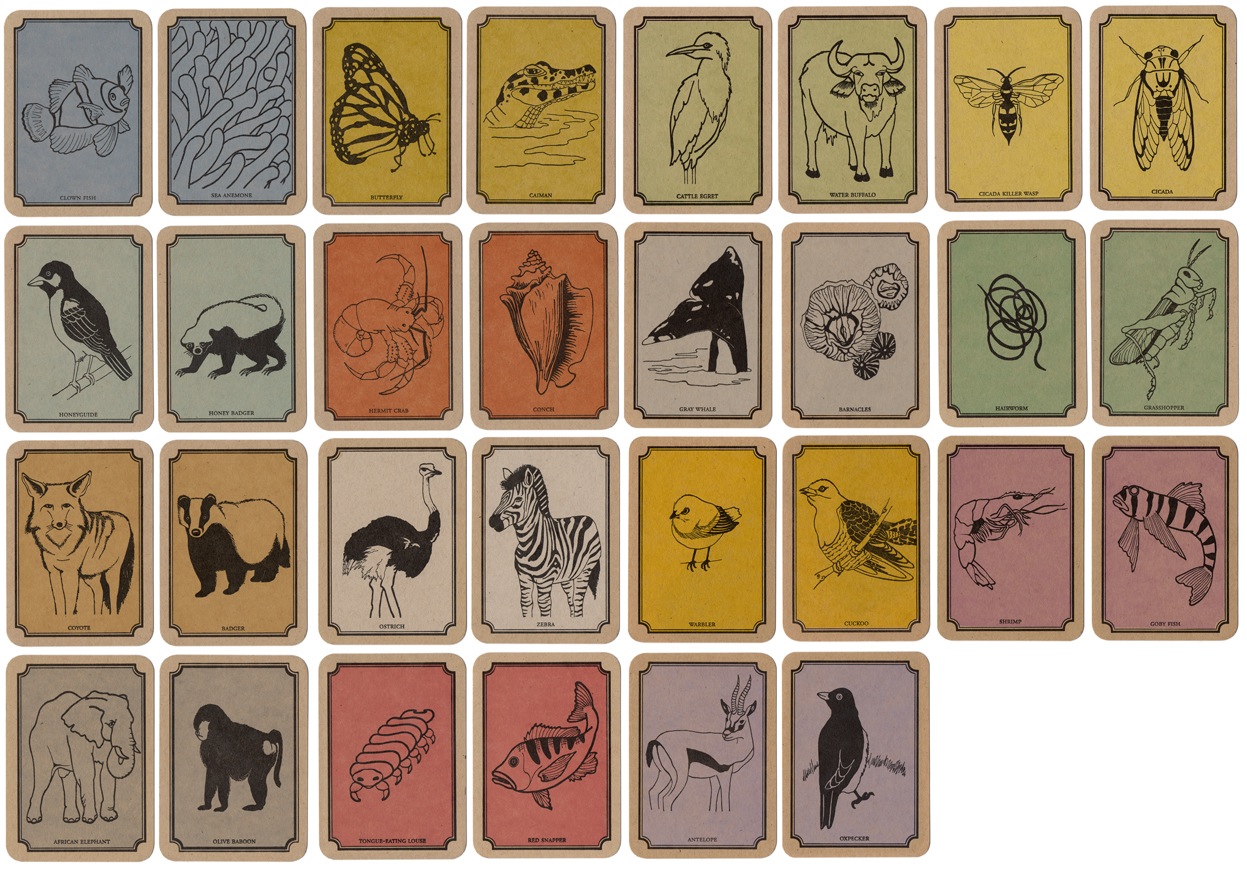 Anne Covell, Natural Order- A Game of Pairs, Artists book, card game, 30 hand-drawn card illustrations, learning guide & case letterpress printed from polymer, 8.1 cm x 6.25 cm x 1.25 cm, 2012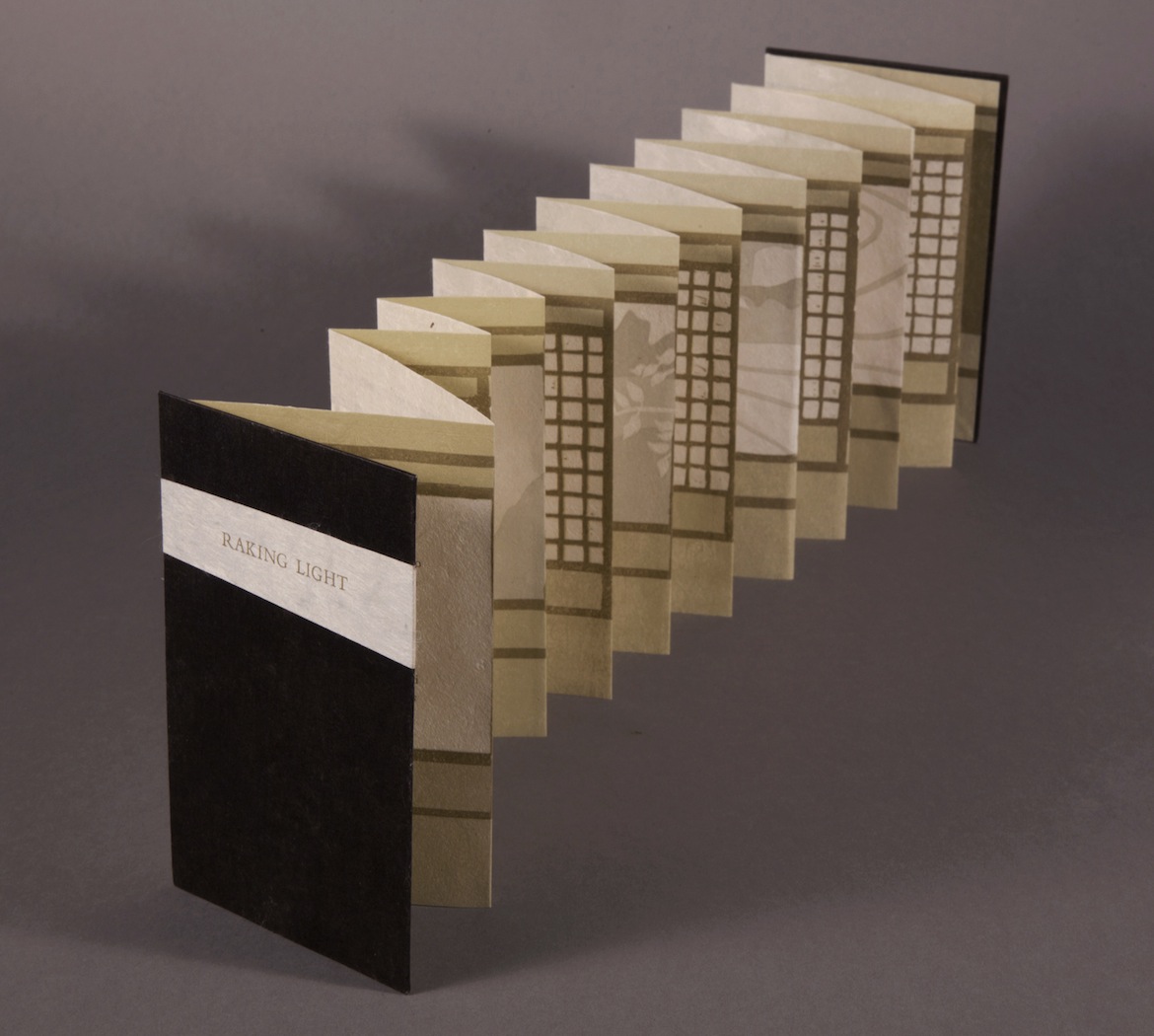 Anne Covell, Raking Light, Variable width, Accordion, letterpress linoleum reduction, handmade kozo, 12.5 cm x 8.75 cm x .65 cm, 2012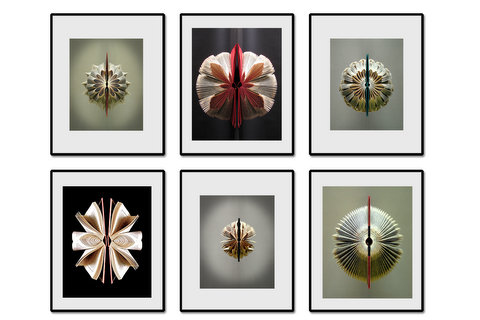 Banoo Batliboi, Biblioflora 1-6, Abstract photos of book sculptures, 45 cm x 35 cm (each), 2014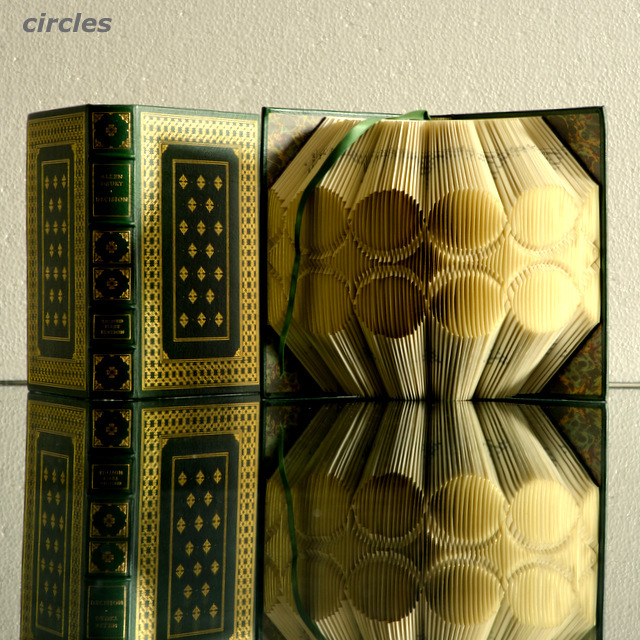 Banoo Batliboi, Circles, Vintage leather bound books folded anew, 35 cm x 25 cm x 30 cm, 2013-14
Banoo Batliboi, Cloak, Vintage leather bound books folded anew, 40 cm x 25 cm x 30 cm, 2013-14
Banoo Batliboi, Deco Zig Zag, Vintage leather bound books folded anew, 35 cm x 25 cm x 30 cm, 2013-14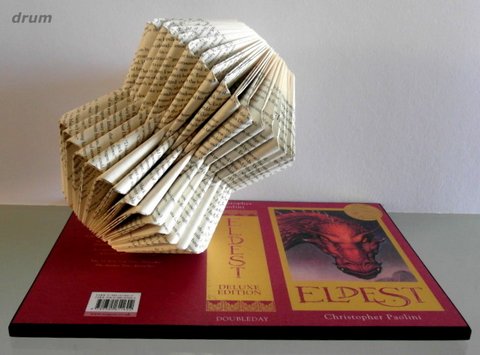 Banoo Batliboi, Drum, Vintage book folded anew, 30 cm x 22.5 cm x 27.5 cm, 2013-14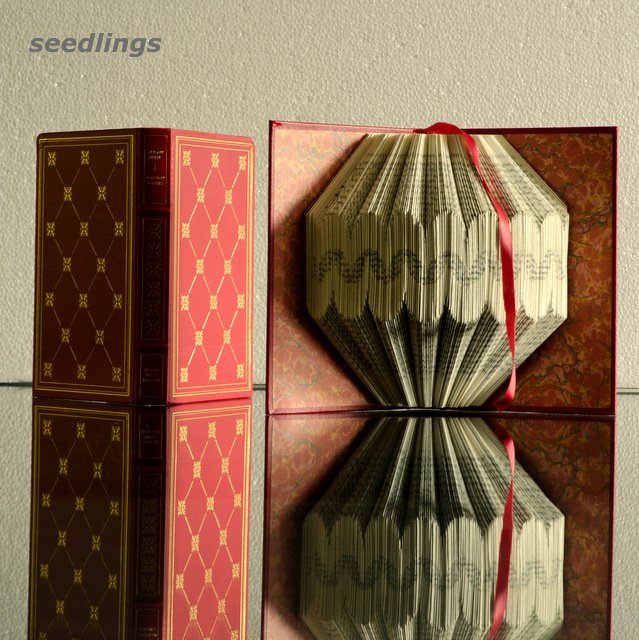 Banoo Batliboi, Seedlings, Vintage leather bound books folded anew, 30 cm x 22.5 cm x 27.5 cm, 2013-14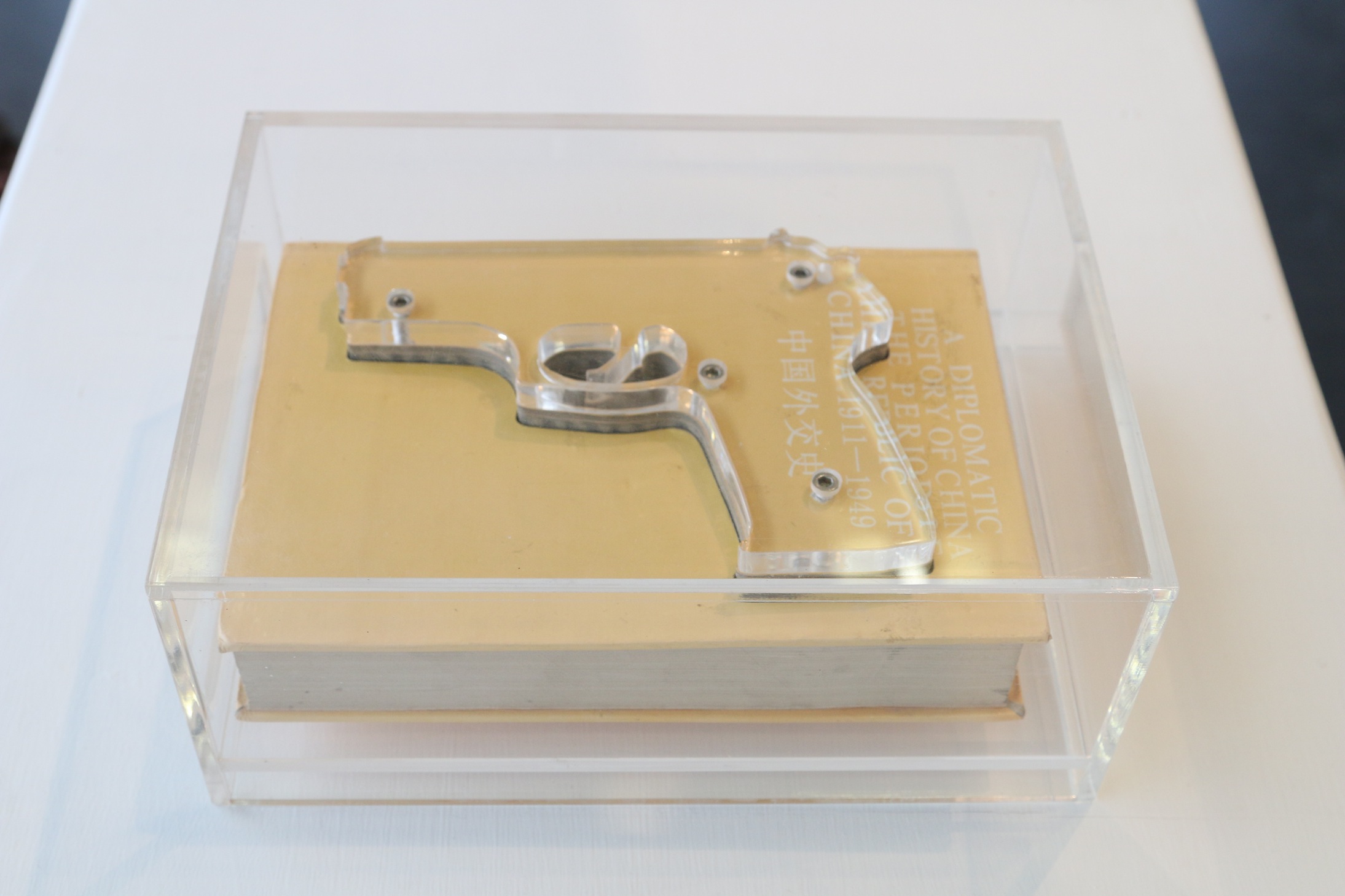 Deng Yifu, Diplomatic History (Y1145-Gun), Book and Perspex with Screws, 20.3 cm x 14 cm x 4.2 cm, 2003-05
Deng Yifu, M92SM92FS-Gun, Book and Perspex with Screws, 21.5 cm x 14 cm x 2 cm, 2003-05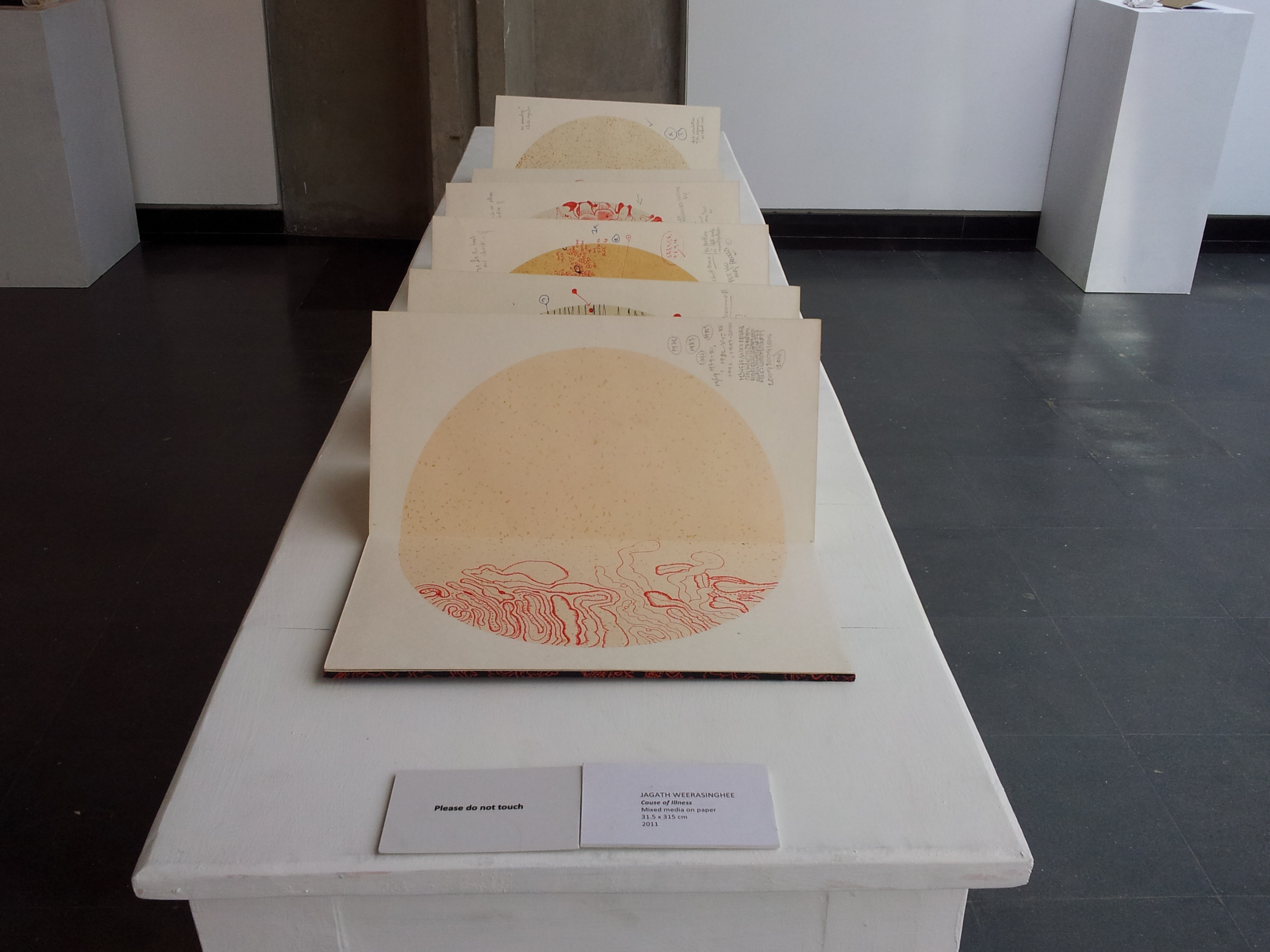 Jagath Weerasinghe, Cause of Illness, Mixed media on paper , 315 cm x 31.5, 2011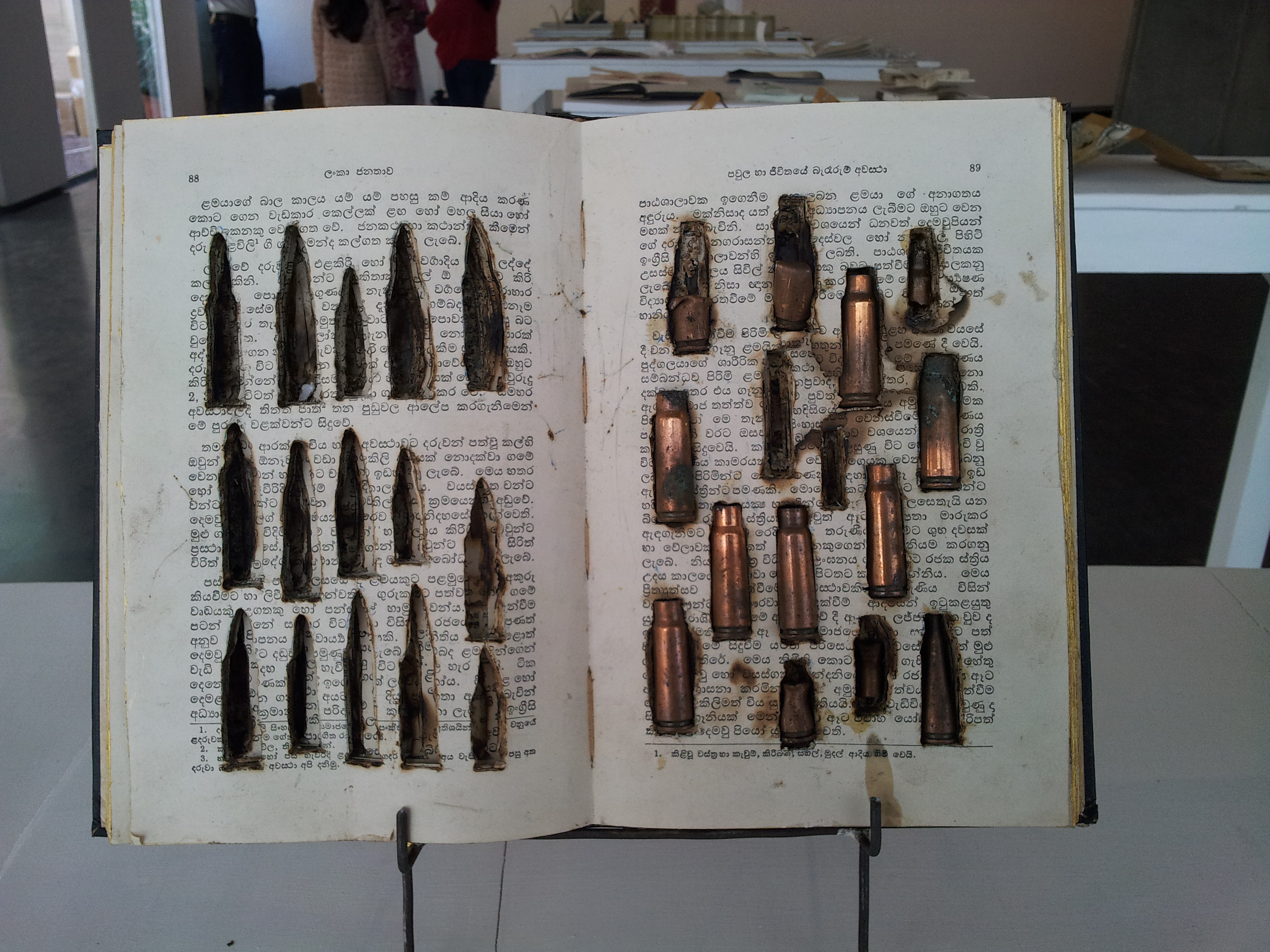 Kingsley Gunatillake, Bullet Book - Lanka Janthawa (Sri Lankan people), Book, empty bullets, gold, 28 cm x 21 cm, 2014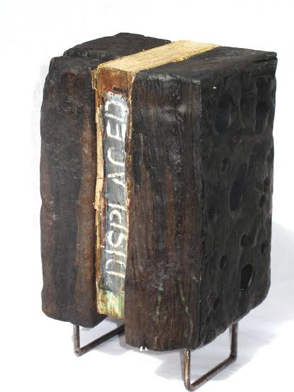 Kingsley Gunatillake, Displaced, Book, wood & gold, 20 cm x 15 cm, 2013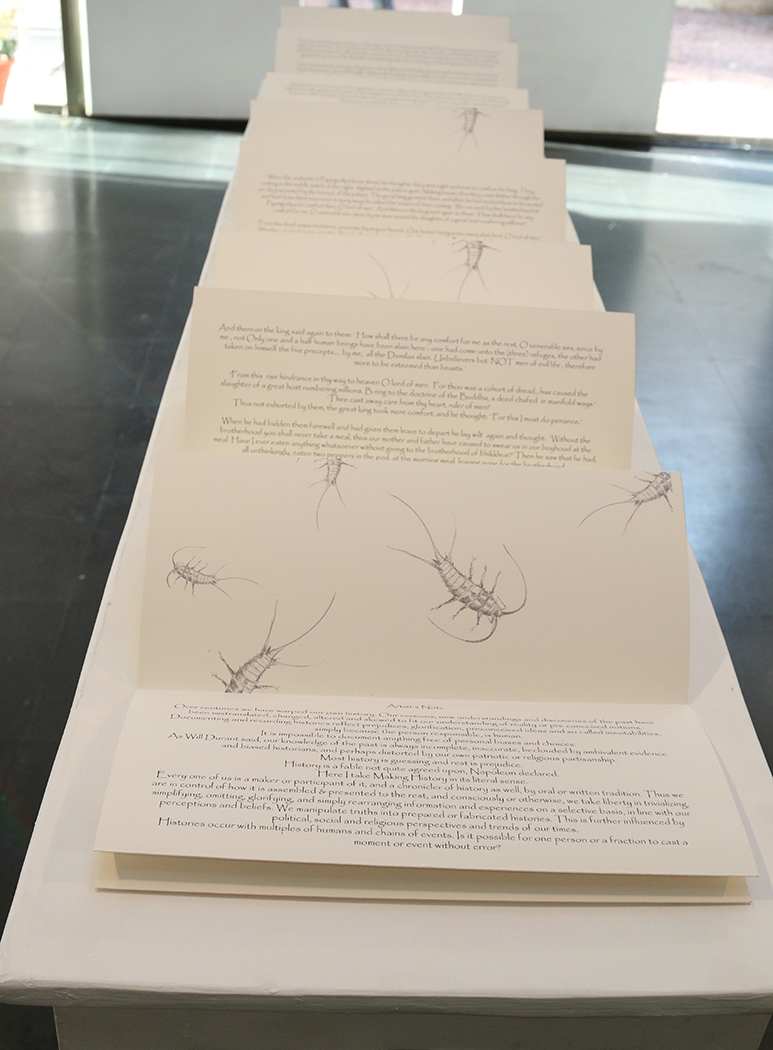 Layla Gonaduwa, The Silver Fish, Printed on archival paper with archival ink, 35 cm x 345 cm, 2014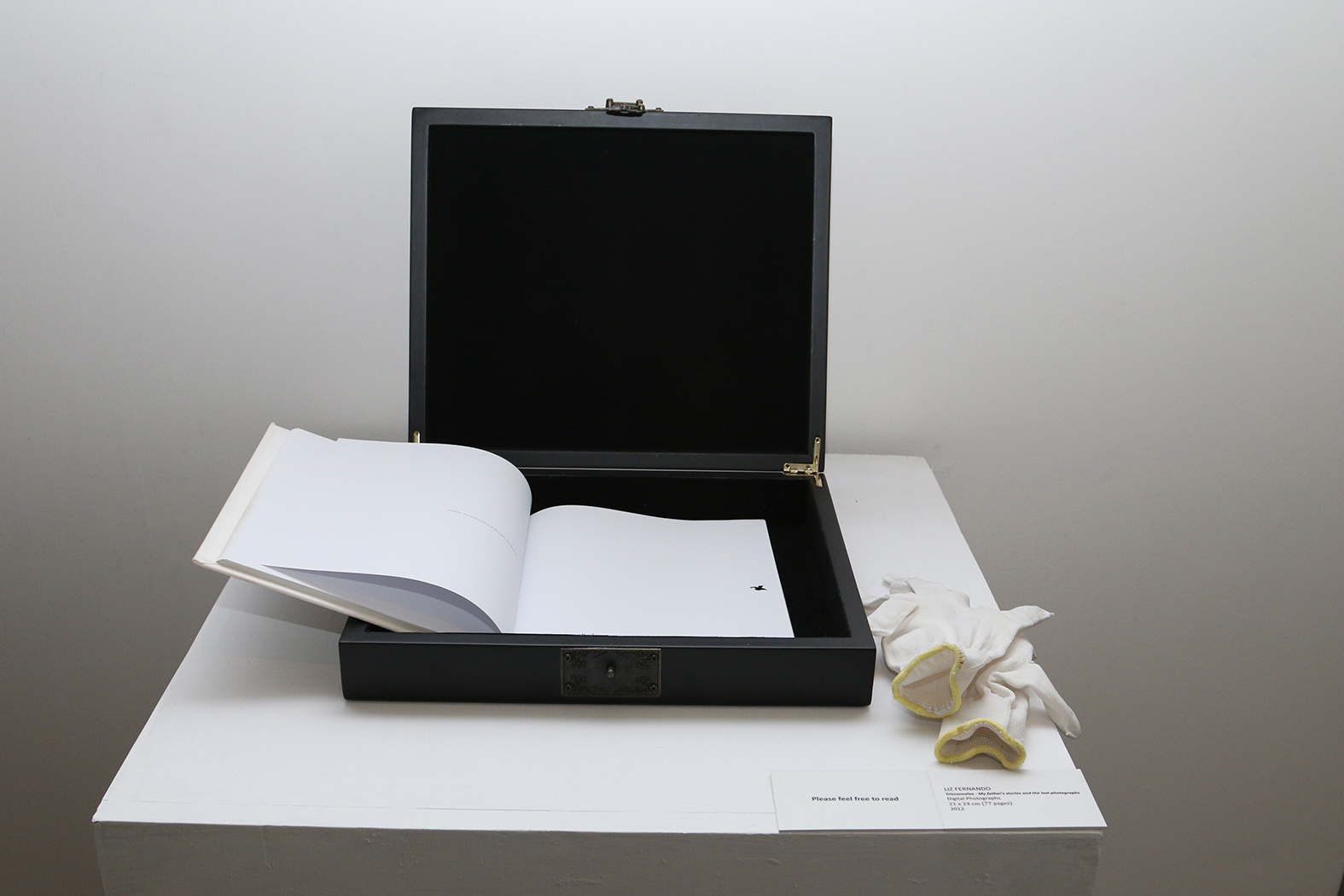 Liz Fernando, Trincomalee - My father's stories and the lost photographs, Digital Photographs,  24 cm x 21 cm (77 pages), 2012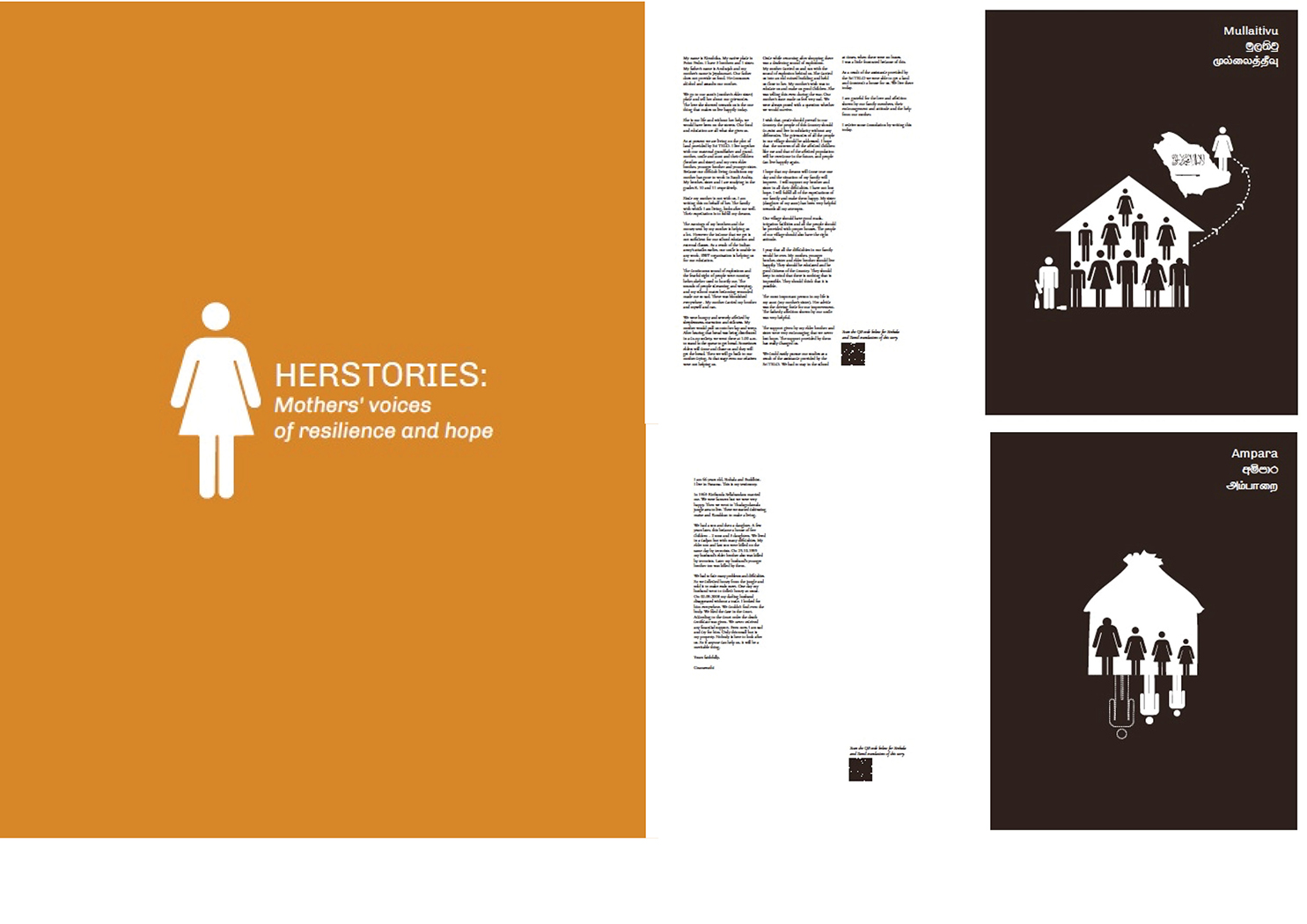 Radhika H. & Shanika P. , Her Stories- Mother's voices of resilience and hope, Digital Print. 12 cm x 9.5 cm, 50 pages (from the edition of 100), 2014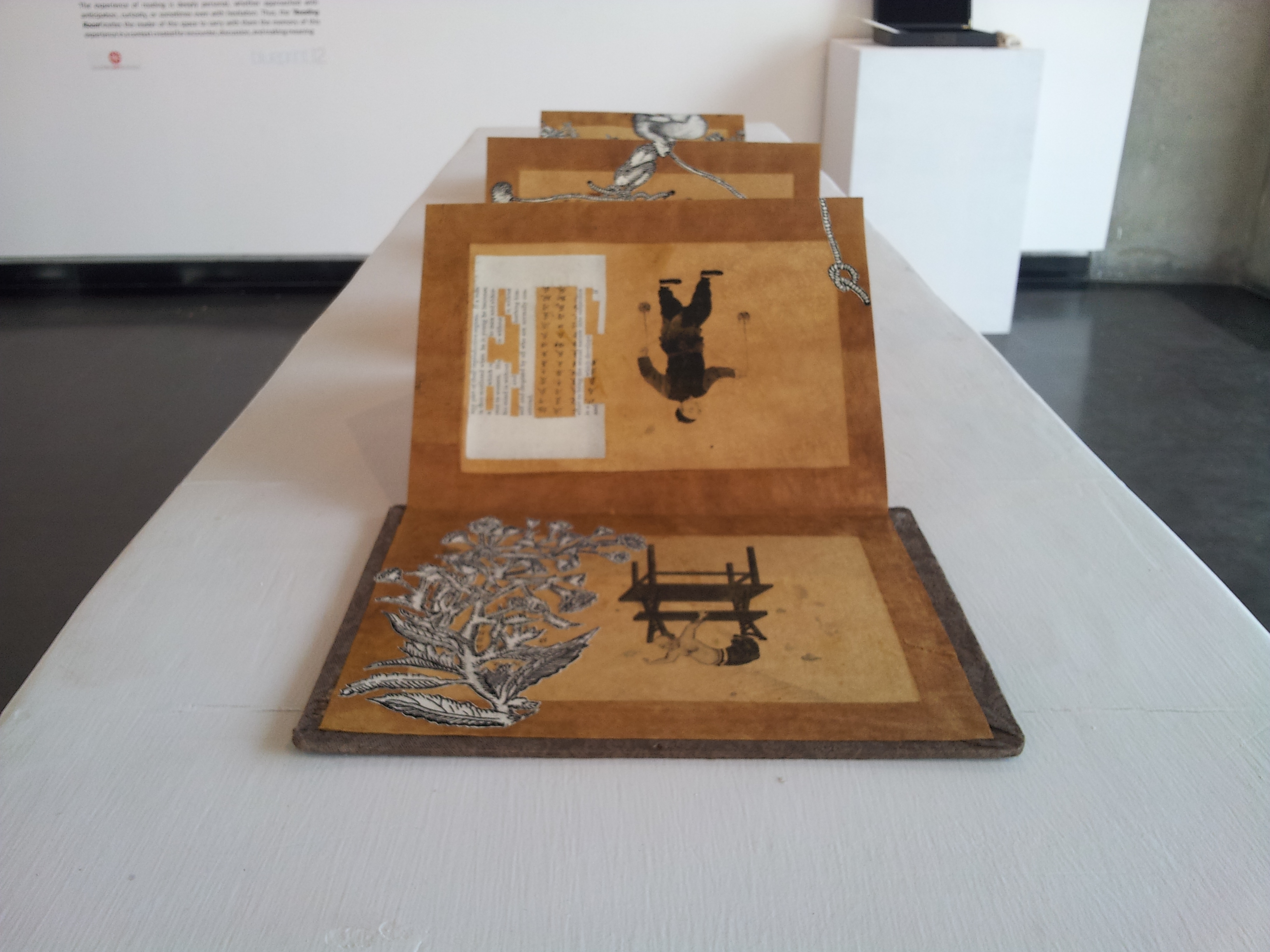 Samantha Batra Mehta, Games of Chance, Mixed media on vintage accordion book, 22.5 cm x 207.5 cm, 2014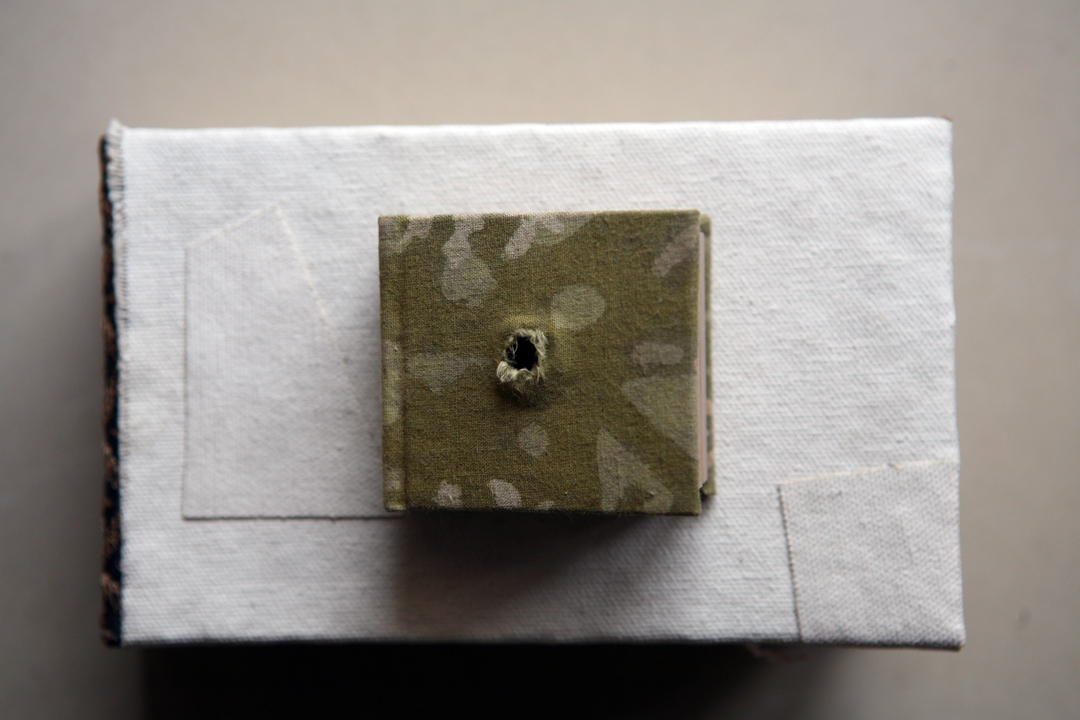 Samit Das, Vibrations and Silence-1, Custom bound book, handmade paper, drawings  with burnt line & router, Unique, 10.5 cm x 17 cm x 7.5 cm & 5.5 cm X 6.25 cm X 2.5 cm, 2014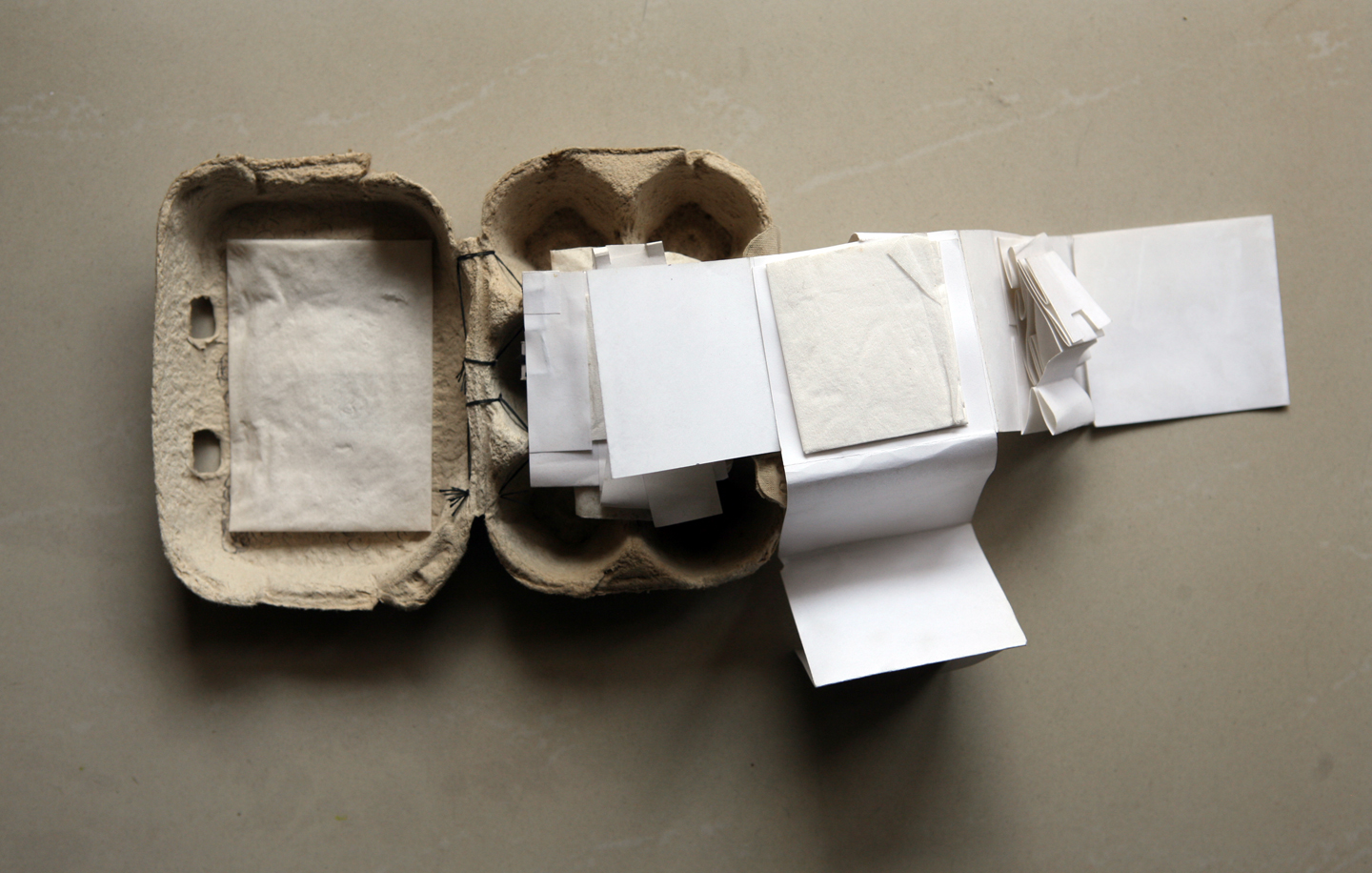 Samit Das, Vibrations and Silence-4, Card board egg box & paper, Hand stitched Unique Artwork, 16.5 cm x 11 cm x 6.5 cm (Egg box), variable when unfolded, 2002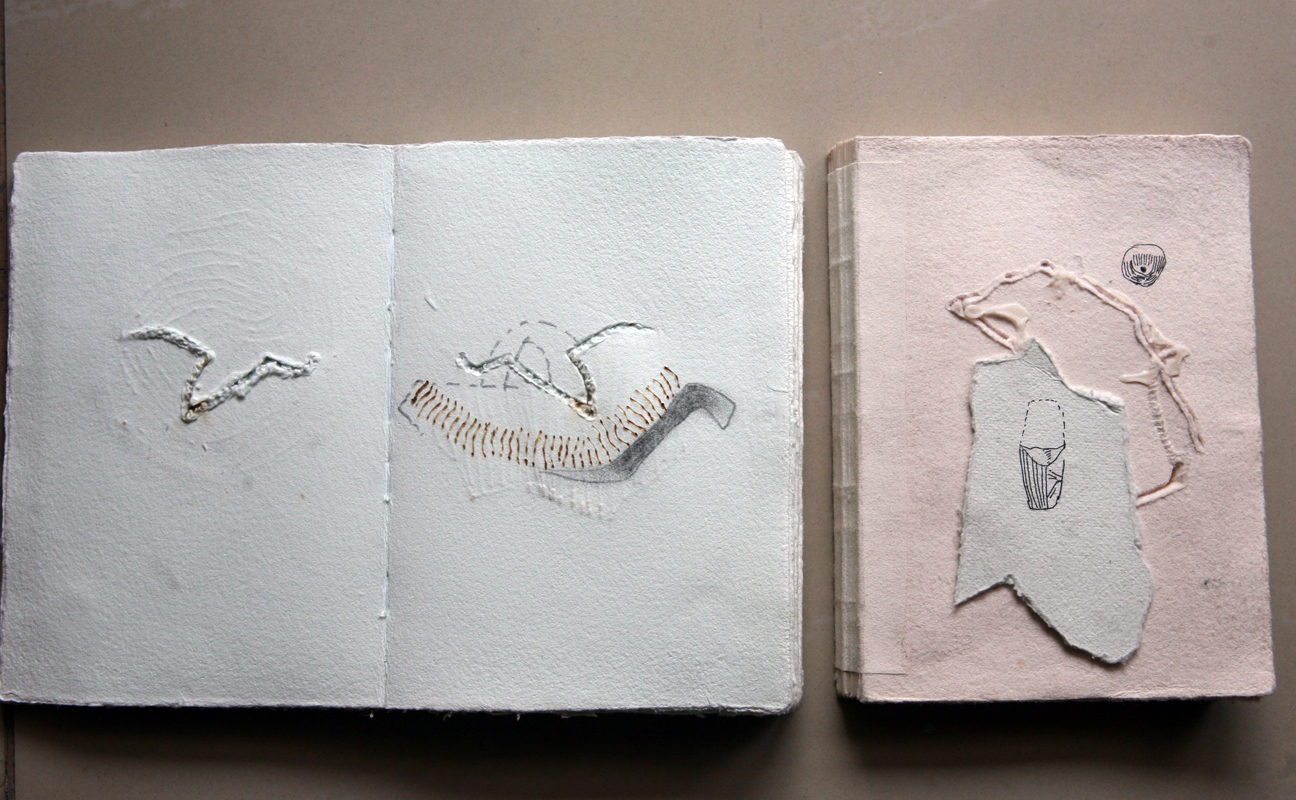 Samit Das, Vibrations and Silence-5, Drawing ink on acid free handmade paper, pencil, cut out and burnt lines, Set of two books, Unique artist books, 21 cm x 15 cm x 3 cm and 21 cm x 15 cm x 2 cm, 2013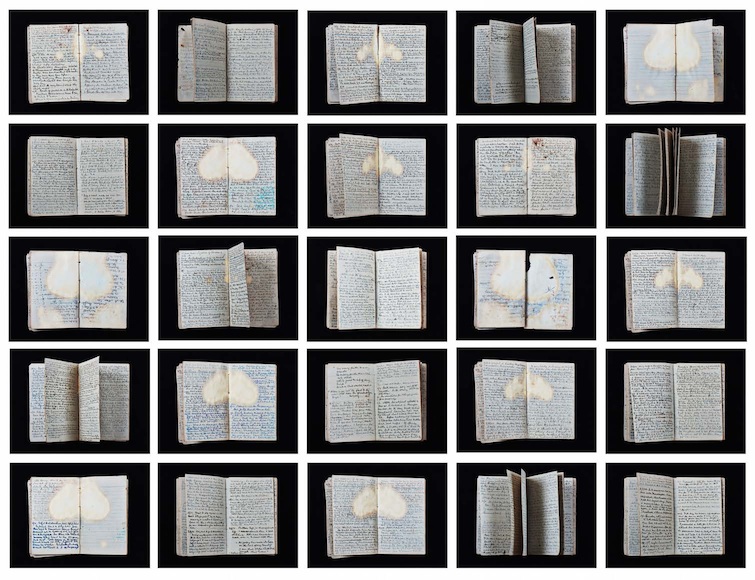 Sathyanand Mohan , Chronicle, set of 25 archival photographs, 40 cm x 60 cm (each), 2013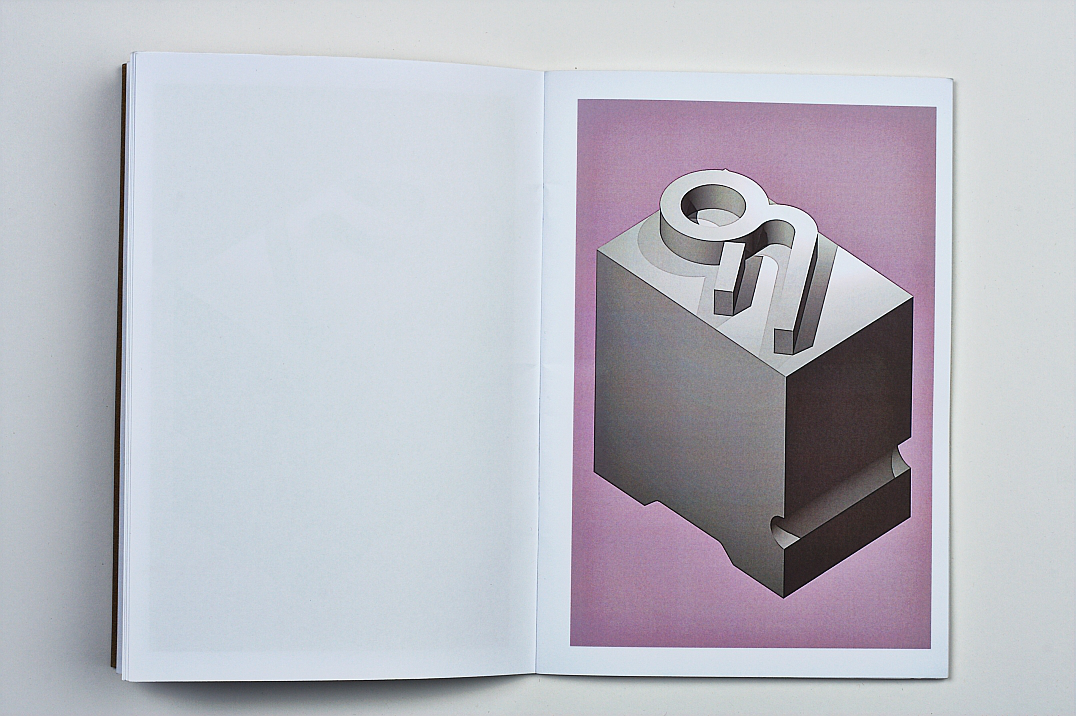 Sathyanand Mohan, Ur – An Ancestrology, Artist book, 14.4 cm x 21 cm, 2013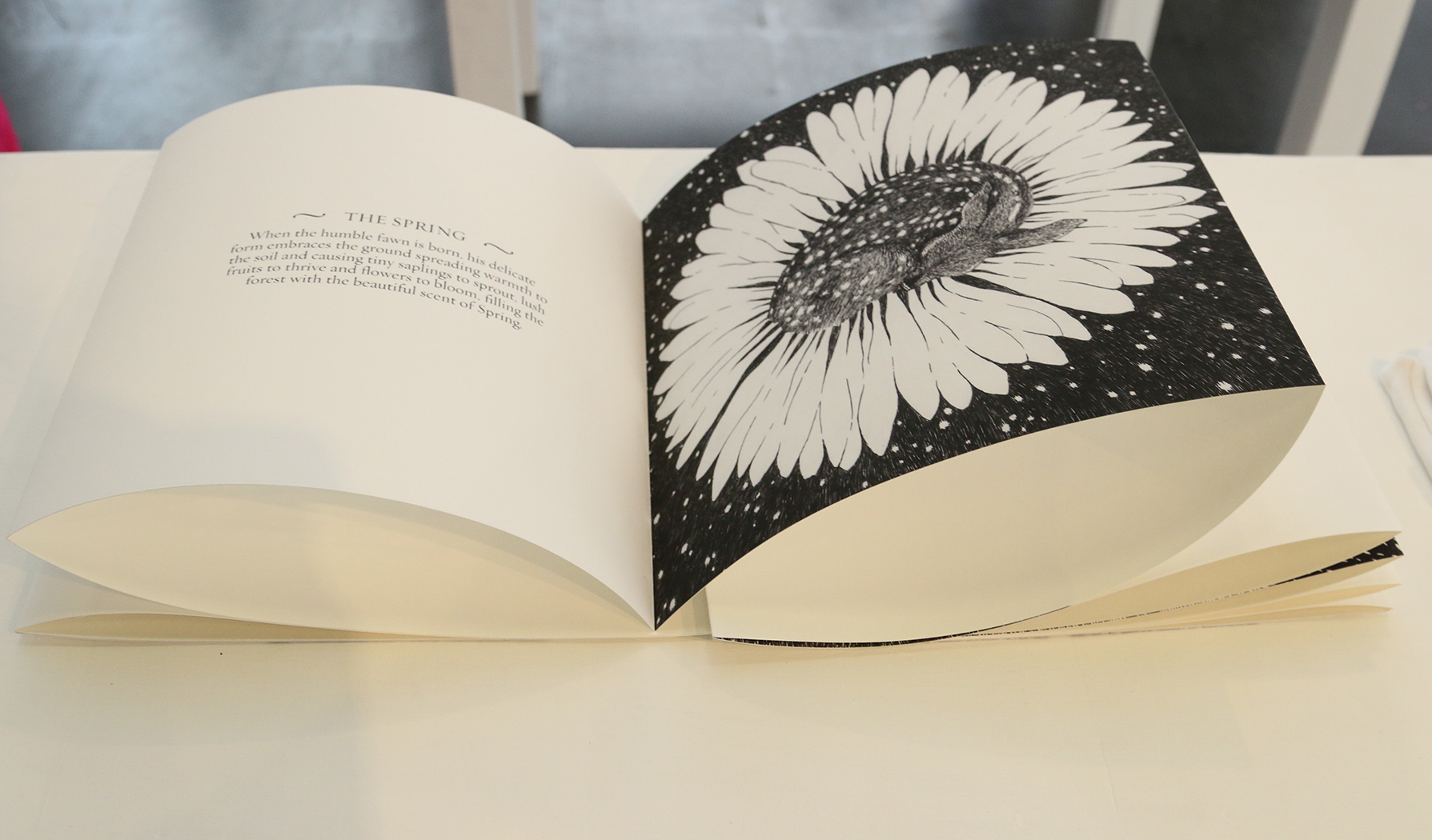 Smriti Choudhary, In the forest, Ink on paper, 25 cm x 350 cm, 2014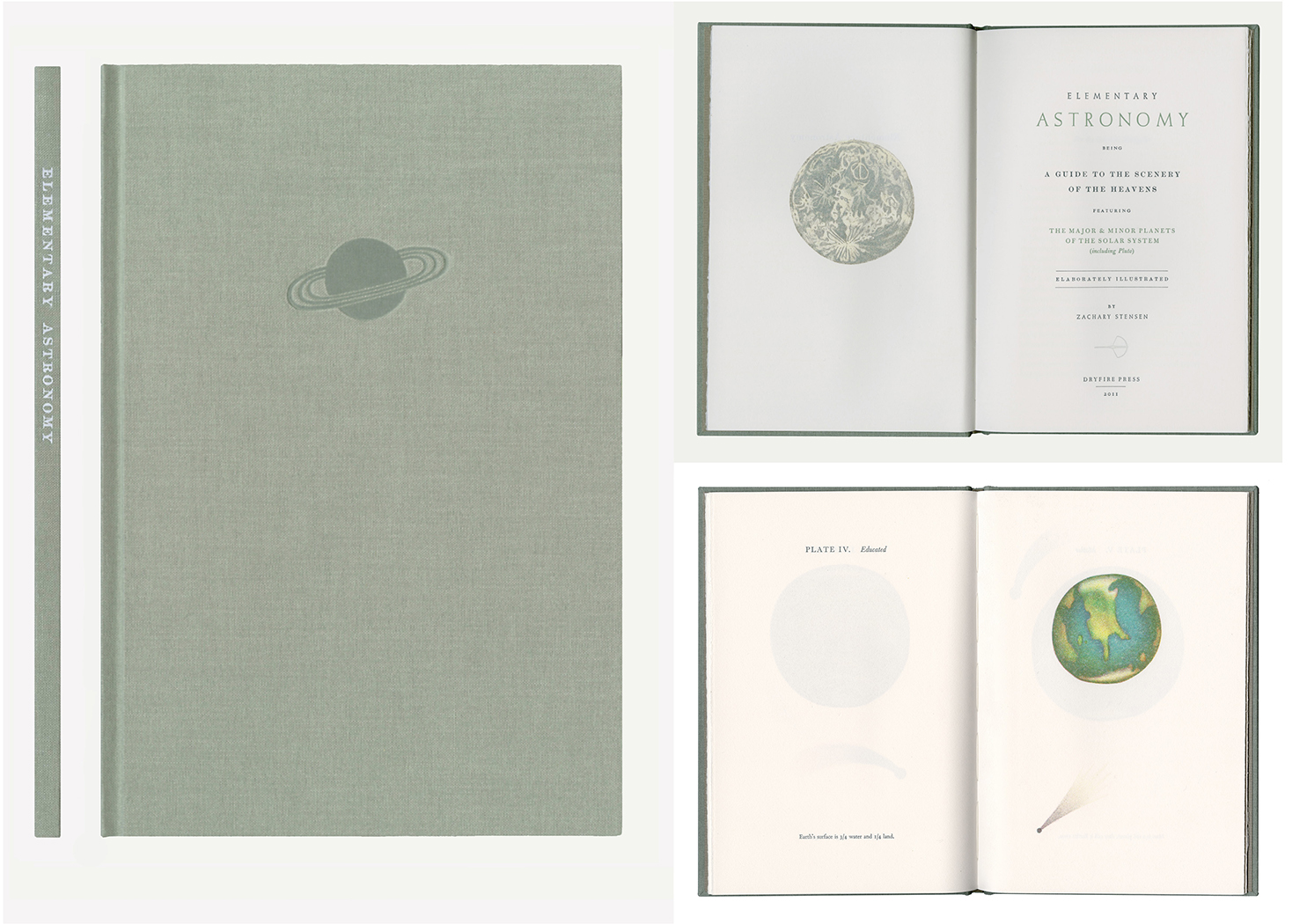 Zach Stensen, Elementary Astronomy, Dryfire Press, 15.7 cm x 23.2 cm, 29 pages, Edition of 22, 2011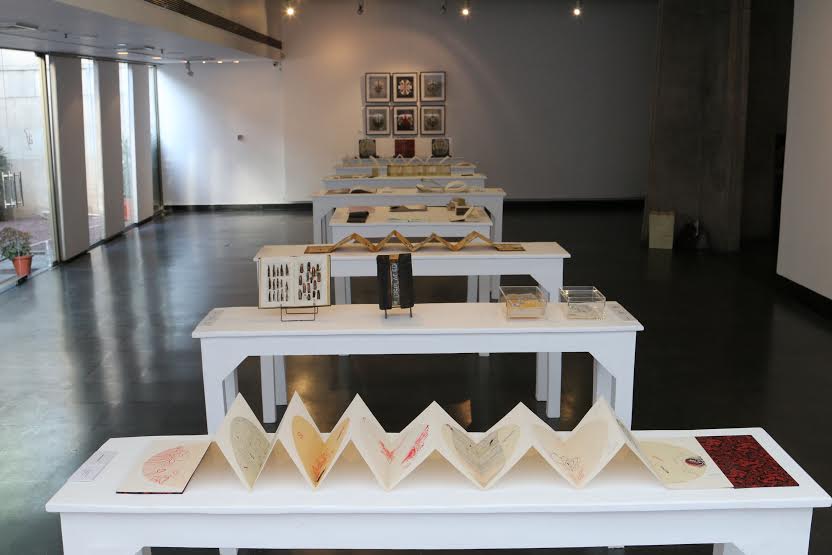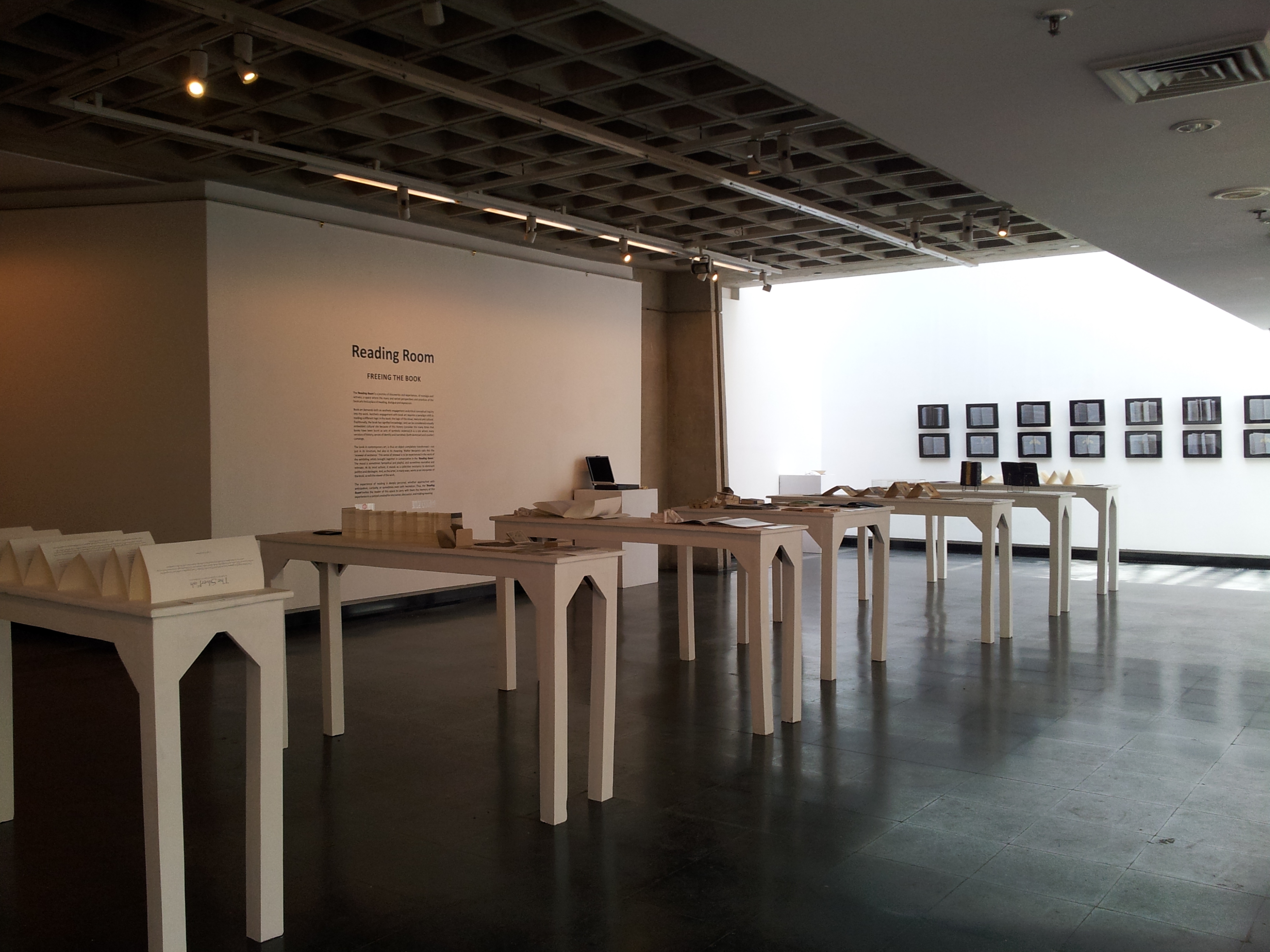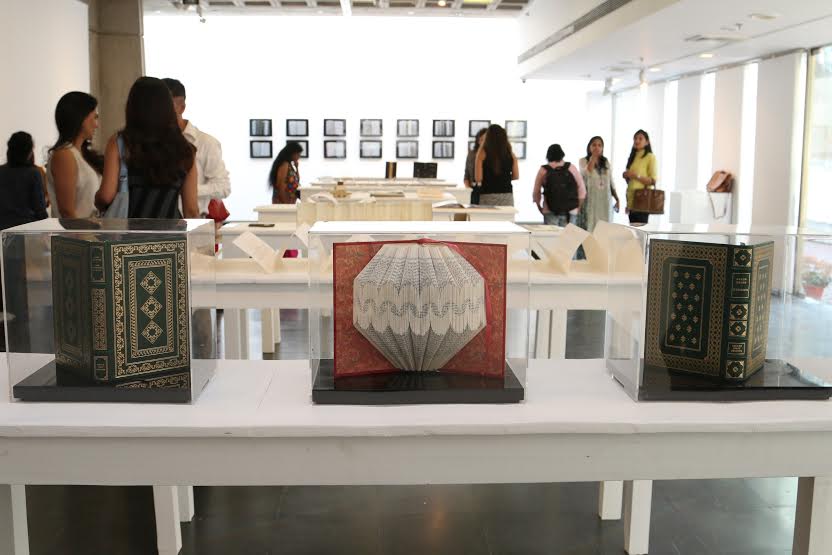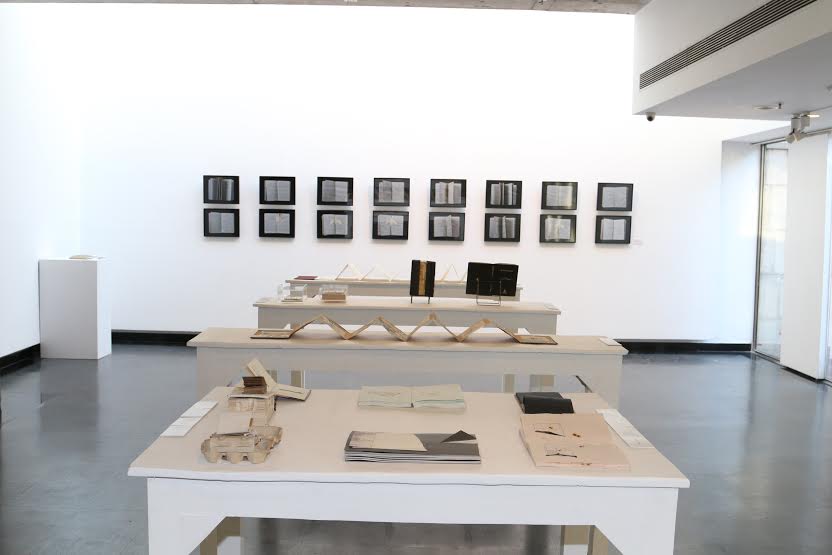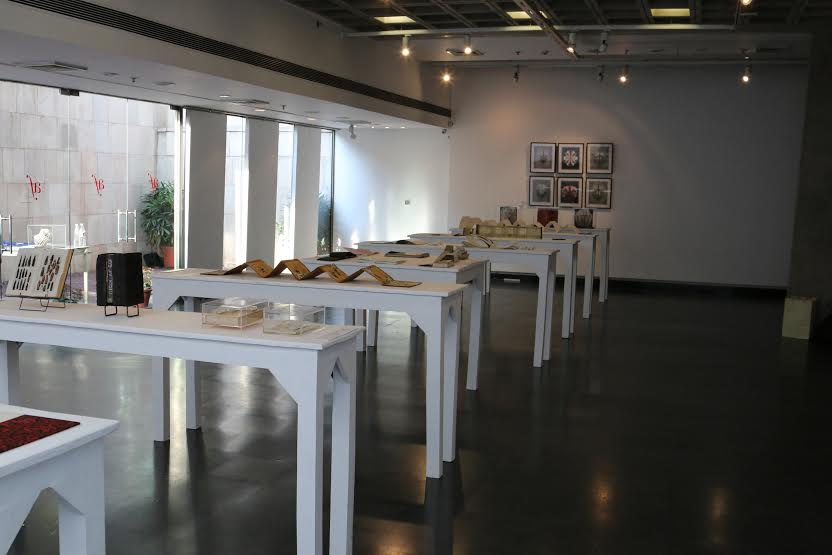 Book art is very popular abroad and there have been exhibitions abroad. The concept behind the exhibition is to showcase and exhibit works of art that is made by using books, or by full time book artists. Book art is popular in the medium of artist's journals or sketchbooks but not known as medium where books can be altered to depict an idea. In this exhibition, we will show artists who have used books, by drawing in them, carving them, tearing them, to convey contemporary issues of displacement, war, fantasy, nostalgia, or history. We hope, through this exhibition, we will stimulate and engage the audience to look beyond canvases and sculptures or video.

Book Art is one of the most underrated of art mediums. When paintings and sculptures are finding their way in the art galleries and museums, book art is yet to be discovered as a medium of expression and a form of art. It takes wide range of forms through fold-outs, fold -ins, scrolls etc. Artists enhance the visual quality of the book and take it as their tool to showcase their creativity. It could be easily understood when observed closely but most of the book artists prefer to give their imagination an abstract form. As its one of a kind art it is also said to be quiet "unique & attractive". Though its a contemporary art form it marks its space at the first glance in an art lover's mind.

With one of the riches histories - books and manuscripts date back to the Egyptian period, to Mughal painted manuscripts to contemporary digital reproductions, books art still doesn't find itself at par with other mediums like paintings and sculpture. Though every artist has multiple sketchbooks (artist's book), each and every artist also uses to learn and be inspired. Be it a library or personal collections, hundreds of books speak of the knowledge that we have acquired.

These books, be it historical or contemporary, also become the medium by which artists interrogate its form and structure, it's content and reinterpret it in their own practice. Reinterpretation of books takes the forms of abstracting the content through folds and turns that are seen in Banoo Batliboi's books, or through destruction and reconstruction, which can be seen in Samit Das's assemblages. Kingsley Gunatillake and Deng Yifu use historical and political books from Sri Lanka and China respectively to reflect upon the effects of war in contemporary times. Hand painted books by Smriti Choudhary and Jagath Weerasinghe and the digitally reproduced book by Liz Fernando are self reflective and talk about fantasy, identity and nostalgia.

There are also centers dedicated to the practice of book making and Anne Covell is one such artist who belongs to one center in USA.
Artists
Anne Covell
Banoo Batliboi
Deng Yufu
Jagath Weerasinghe
Kinglsey Gunatillake
Layla Gonaduwa
Liz Fernando
Radhika Heetiarachi & Shanika Perera
Samanta Batra Mehta
Samit Das
Satyanand Mohan
Smriti Choudhary
Zach Stensen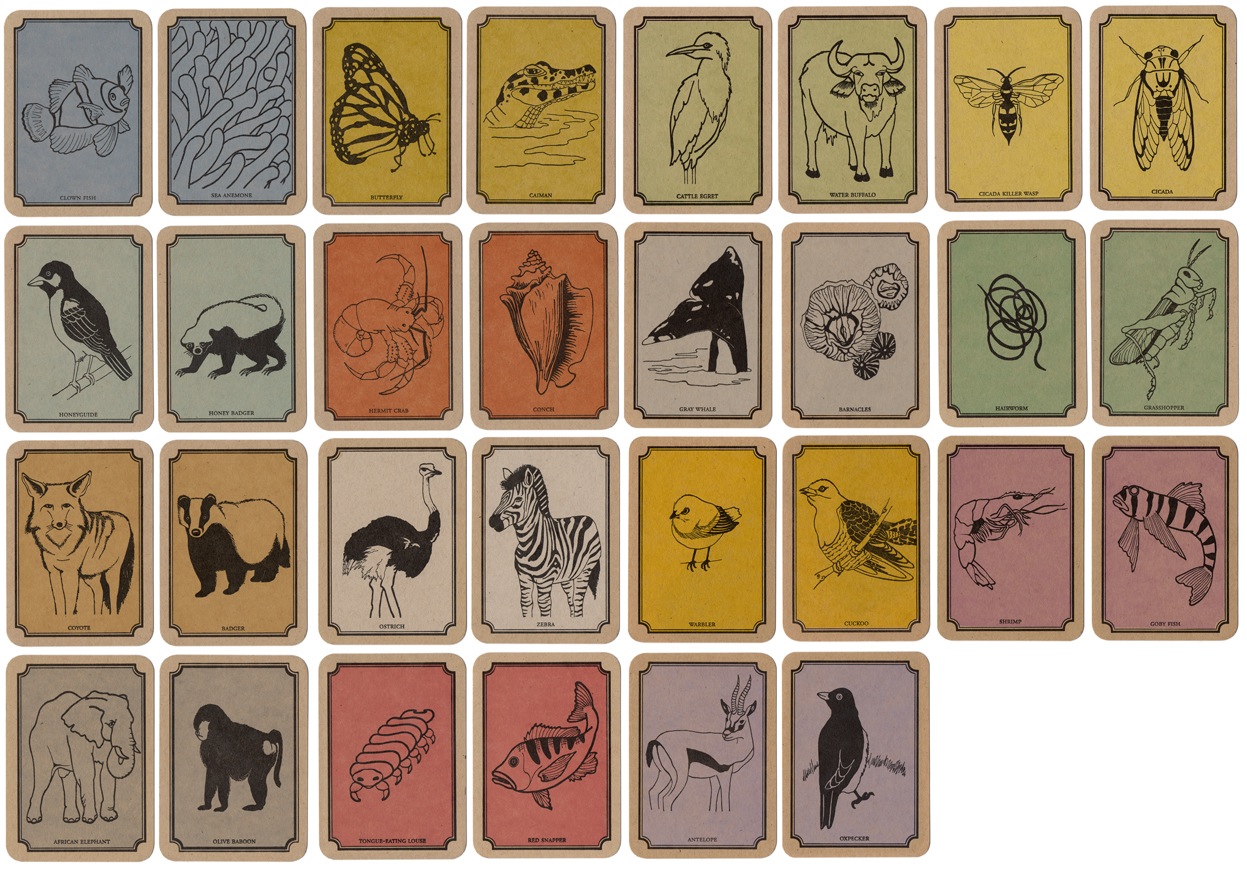 Anne Covell, Natural Order- A Game of Pairs, Artists book, card game, 30 hand-drawn card illustrations, learning guide & case letterpress printed from polymer, 8.1 cm x 6.25 cm x 1.25 cm, 2012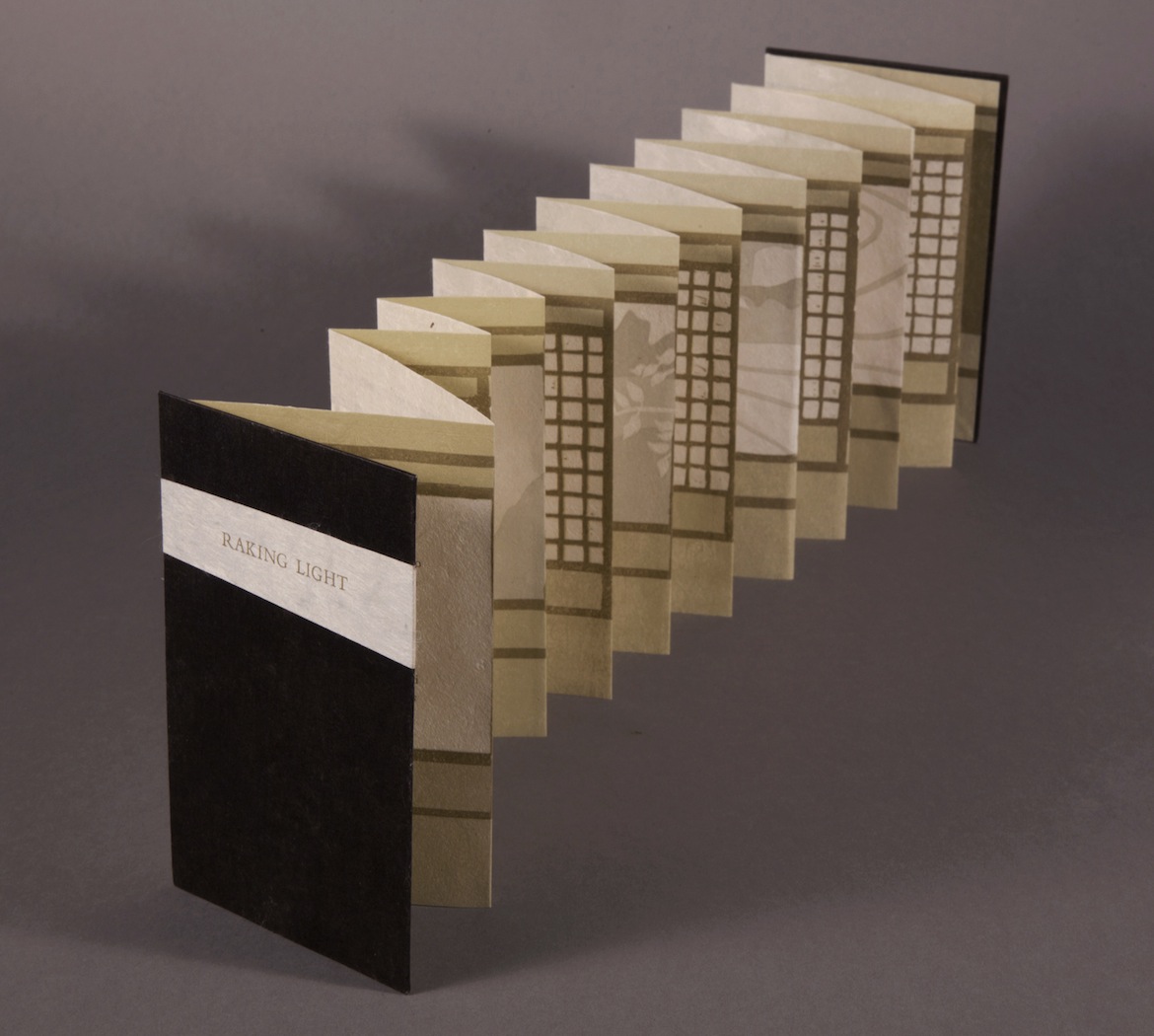 Anne Covell, Raking Light, Variable width, Accordion, letterpress linoleum reduction, handmade kozo, 12.5 cm x 8.75 cm x .65 cm, 2012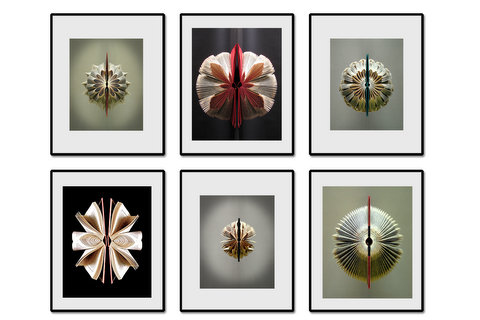 Banoo Batliboi, Biblioflora 1-6, Abstract photos of book sculptures, 45 cm x 35 cm (each), 2014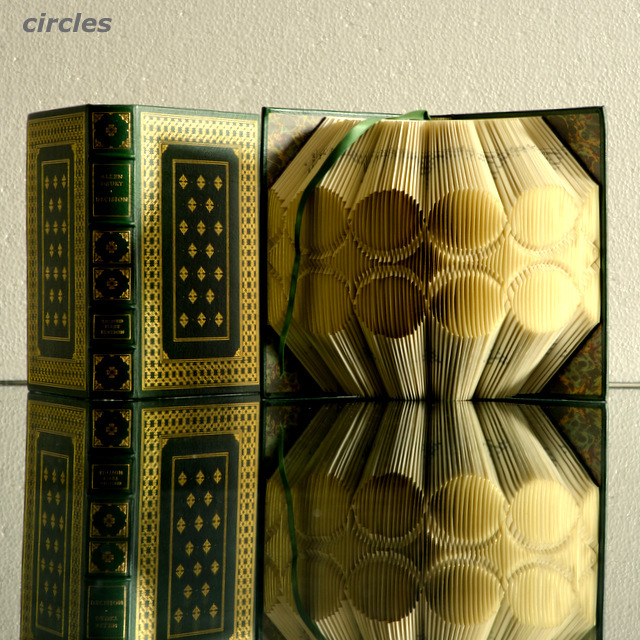 Banoo Batliboi, Circles, Vintage leather bound books folded anew, 35 cm x 25 cm x 30 cm, 2013-14
Banoo Batliboi, Cloak, Vintage leather bound books folded anew, 40 cm x 25 cm x 30 cm, 2013-14
Banoo Batliboi, Deco Zig Zag, Vintage leather bound books folded anew, 35 cm x 25 cm x 30 cm, 2013-14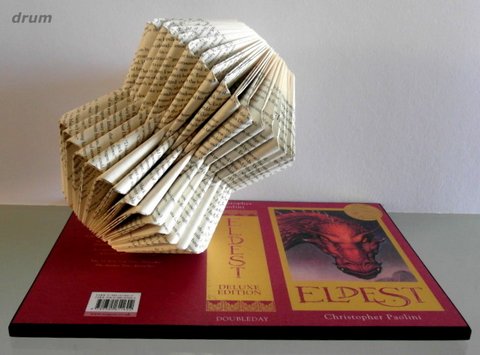 Banoo Batliboi, Drum, Vintage book folded anew, 30 cm x 22.5 cm x 27.5 cm, 2013-14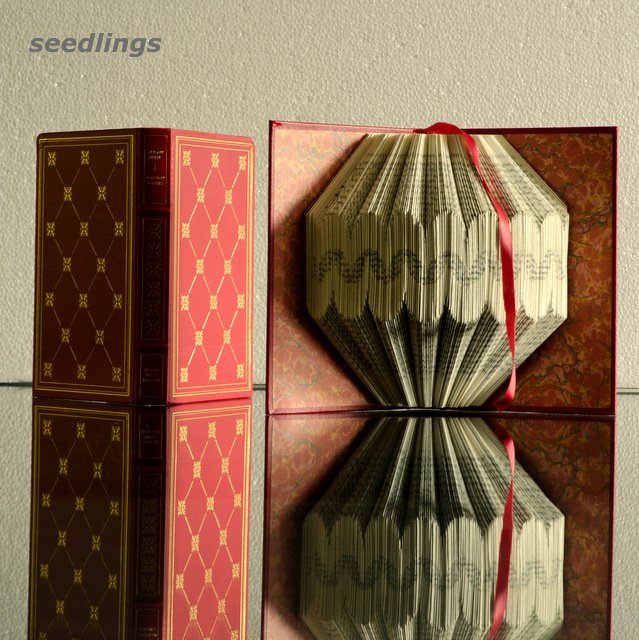 Banoo Batliboi, Seedlings, Vintage leather bound books folded anew, 30 cm x 22.5 cm x 27.5 cm, 2013-14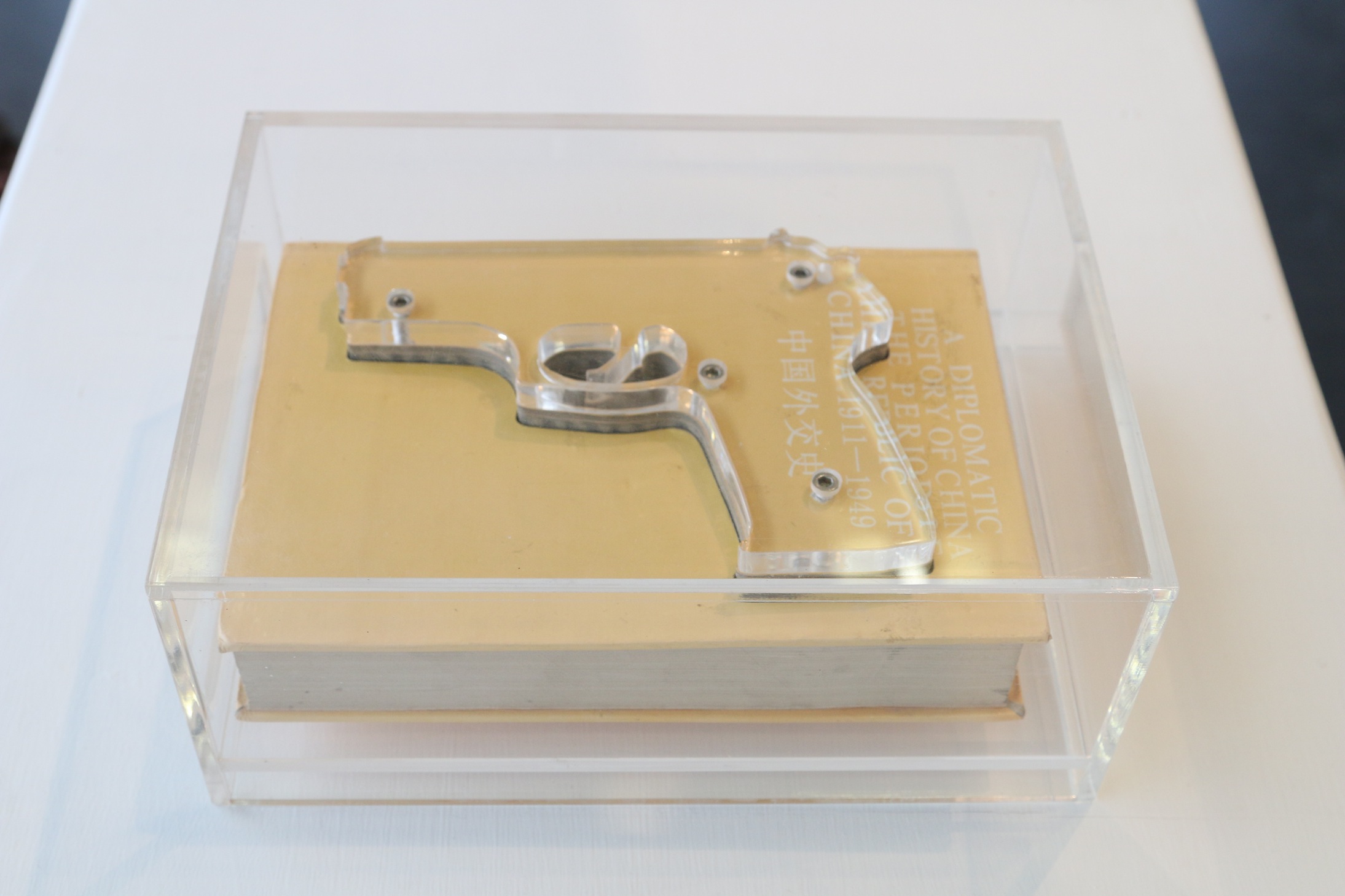 Deng Yifu, Diplomatic History (Y1145-Gun), Book and Perspex with Screws, 20.3 cm x 14 cm x 4.2 cm, 2003-05
Deng Yifu, M92SM92FS-Gun, Book and Perspex with Screws, 21.5 cm x 14 cm x 2 cm, 2003-05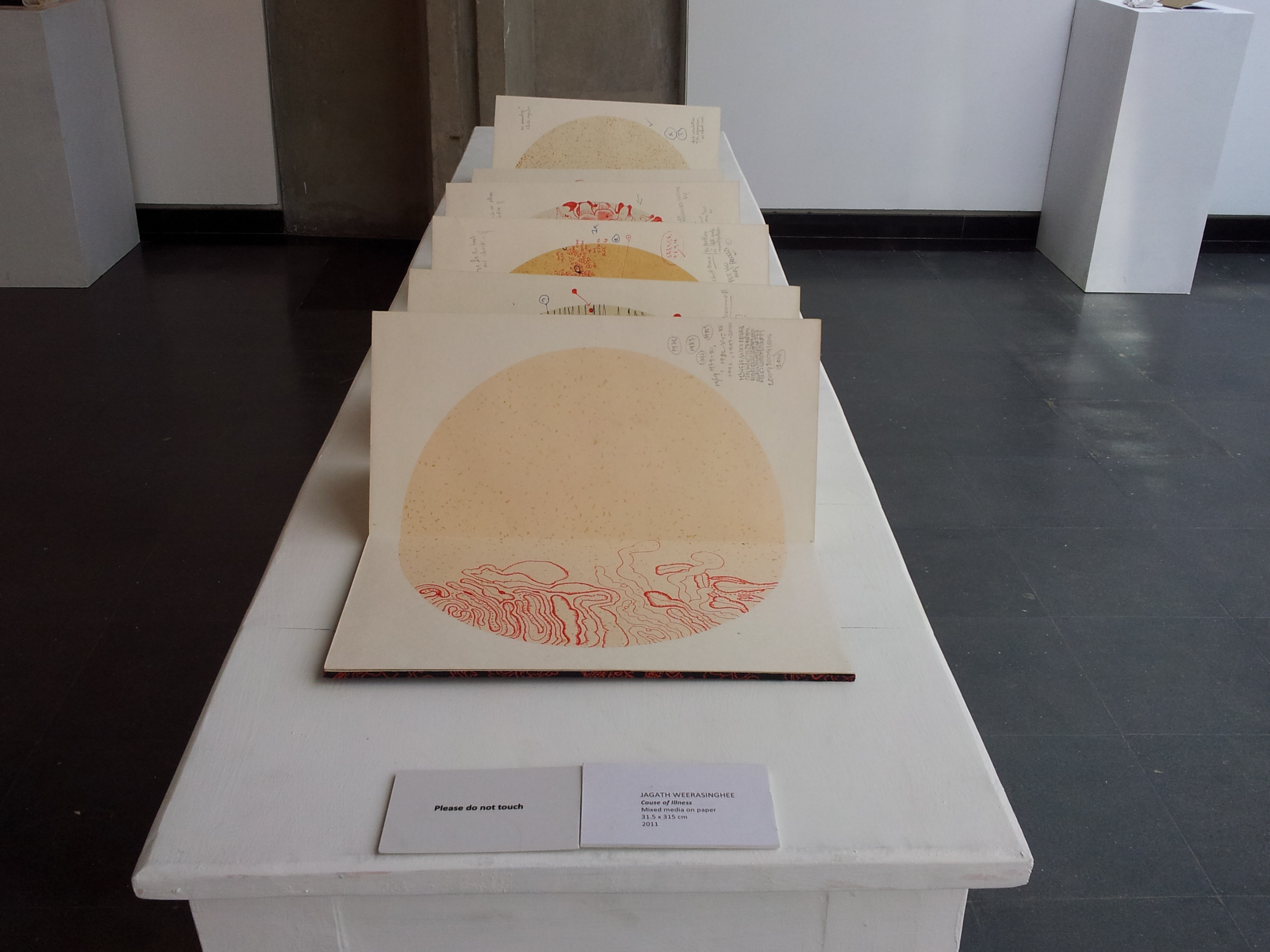 Jagath Weerasinghe, Cause of Illness, Mixed media on paper , 315 cm x 31.5, 2011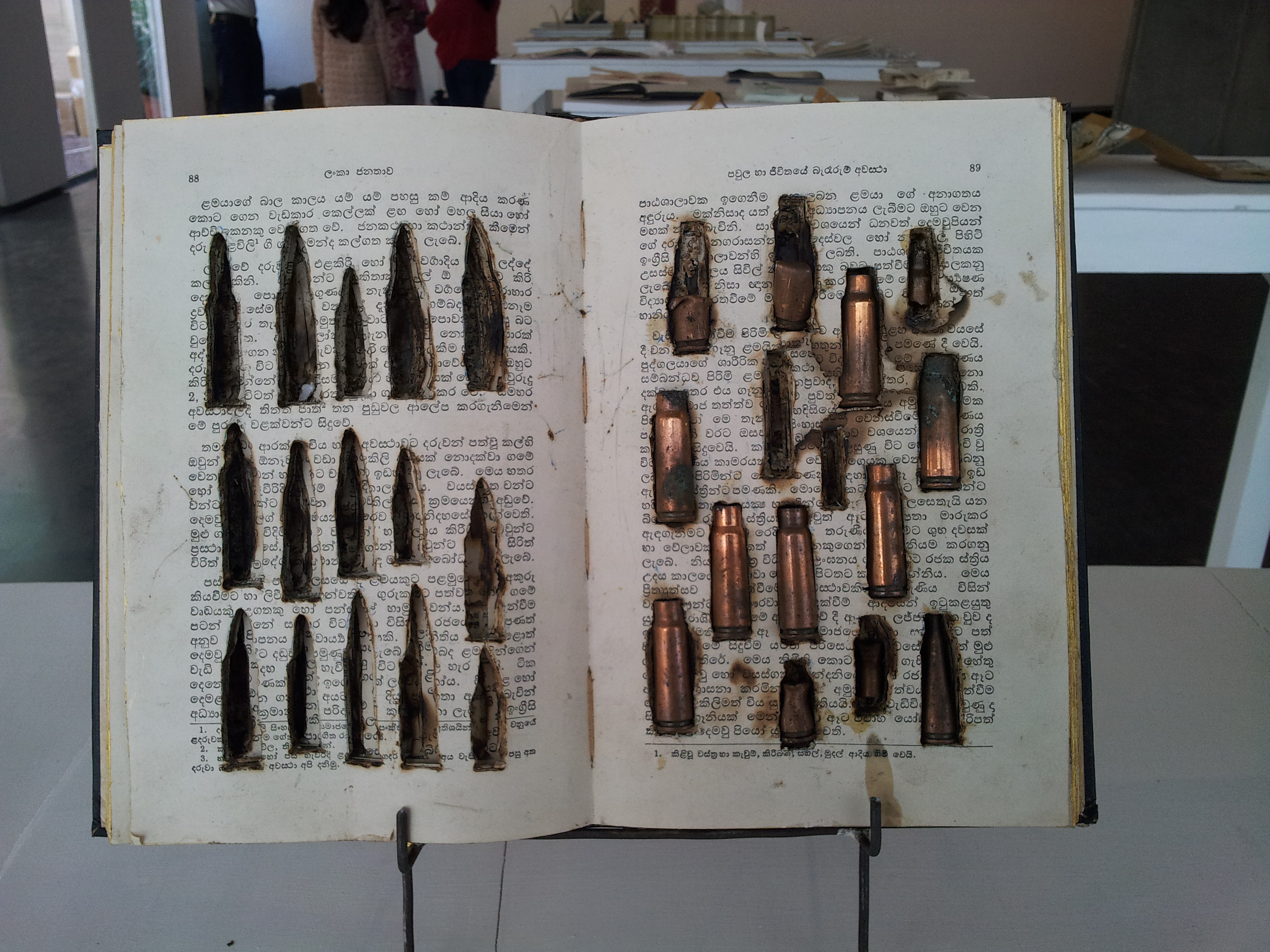 Kingsley Gunatillake, Bullet Book - Lanka Janthawa (Sri Lankan people), Book, empty bullets, gold, 28 cm x 21 cm, 2014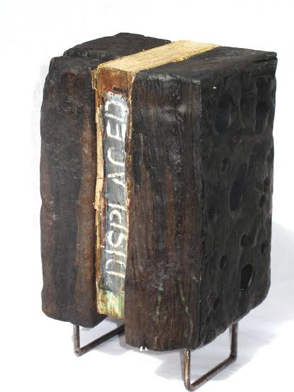 Kingsley Gunatillake, Displaced, Book, wood & gold, 20 cm x 15 cm, 2013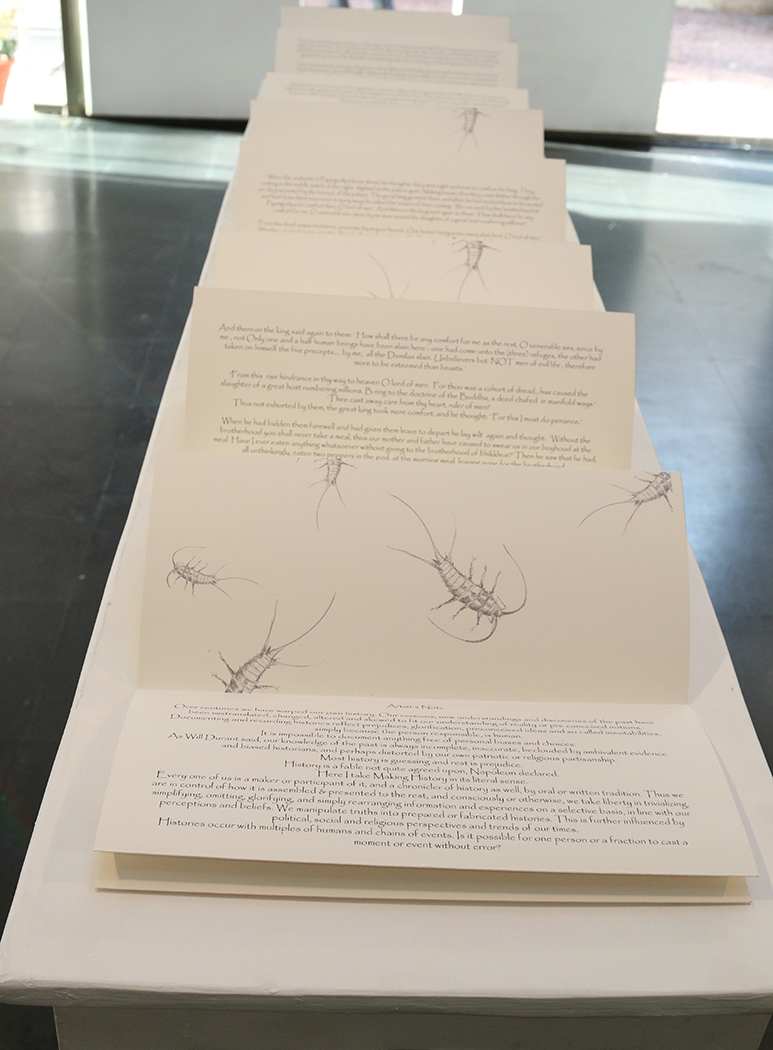 Layla Gonaduwa, The Silver Fish, Printed on archival paper with archival ink, 35 cm x 345 cm, 2014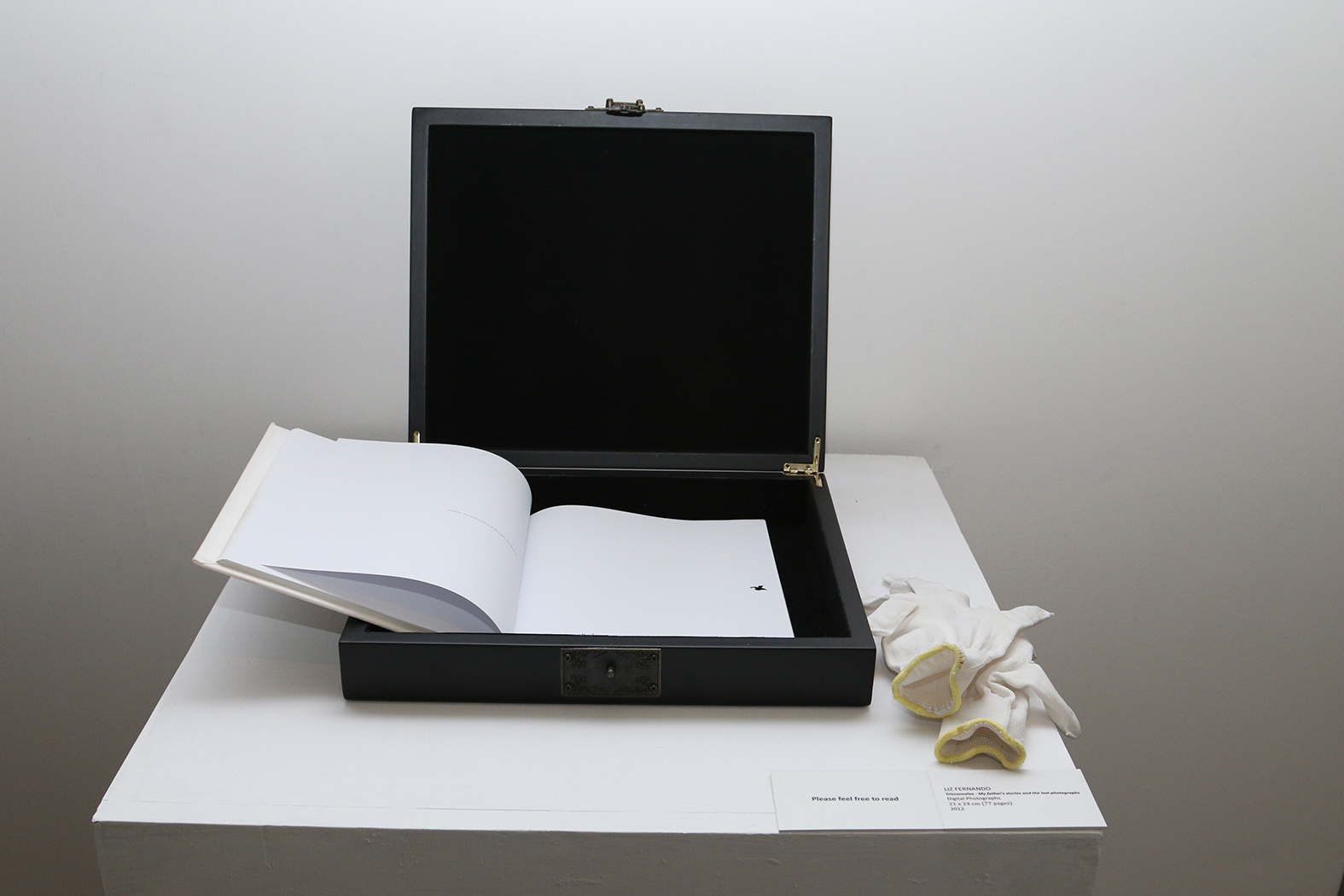 Liz Fernando, Trincomalee - My father's stories and the lost photographs, Digital Photographs,  24 cm x 21 cm (77 pages), 2012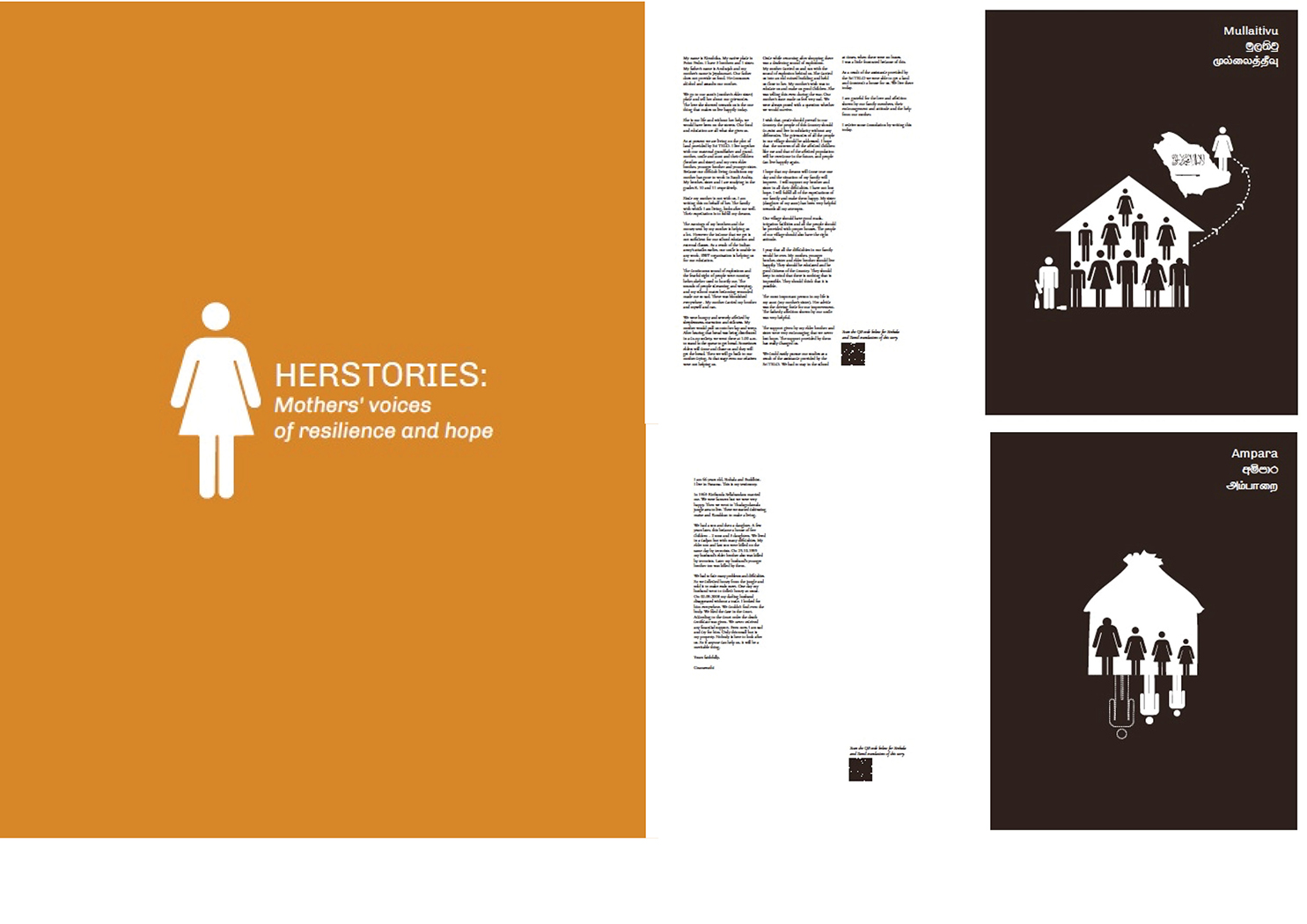 Radhika H. & Shanika P. , Her Stories- Mother's voices of resilience and hope, Digital Print. 12 cm x 9.5 cm, 50 pages (from the edition of 100), 2014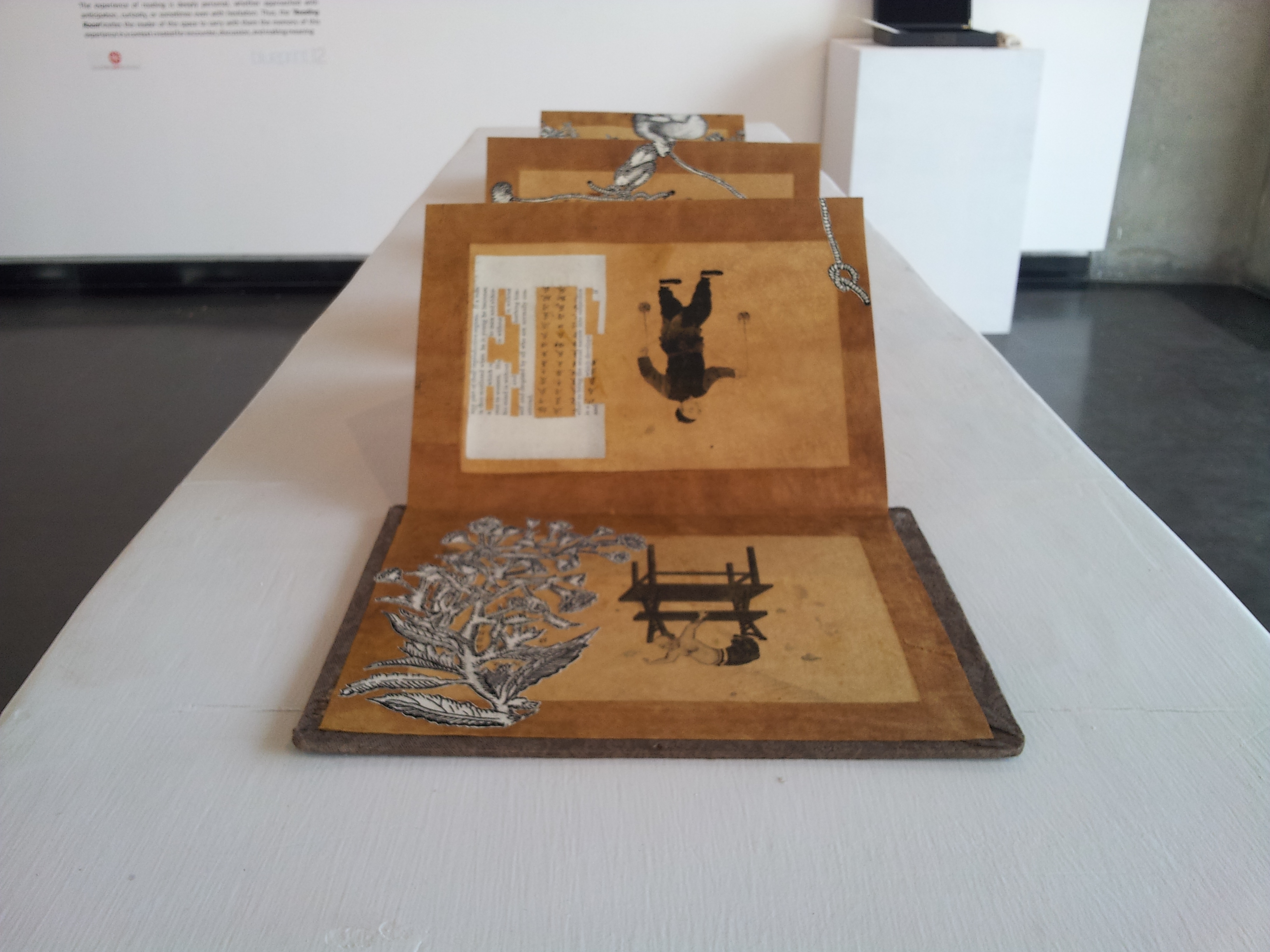 Samantha Batra Mehta, Games of Chance, Mixed media on vintage accordion book, 22.5 cm x 207.5 cm, 2014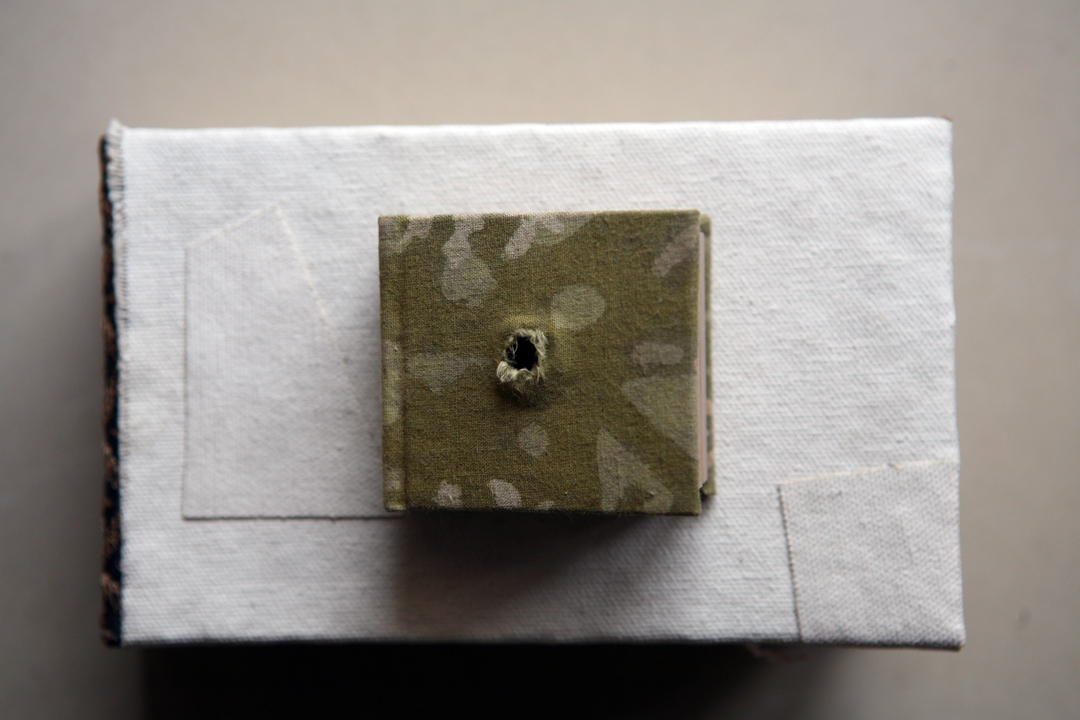 Samit Das, Vibrations and Silence-1, Custom bound book, handmade paper, drawings  with burnt line & router, Unique, 10.5 cm x 17 cm x 7.5 cm & 5.5 cm X 6.25 cm X 2.5 cm, 2014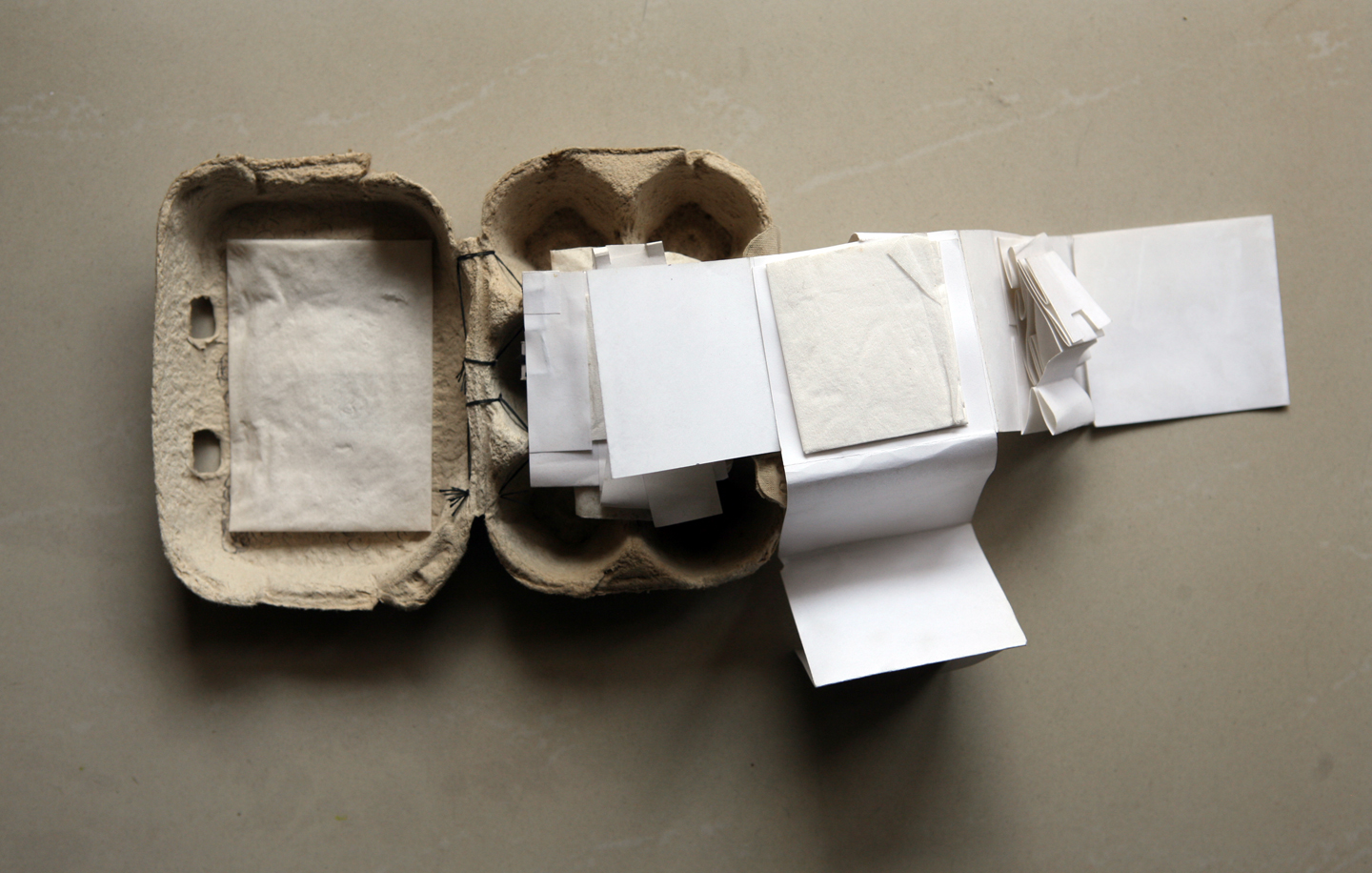 Samit Das, Vibrations and Silence-4, Card board egg box & paper, Hand stitched Unique Artwork, 16.5 cm x 11 cm x 6.5 cm (Egg box), variable when unfolded, 2002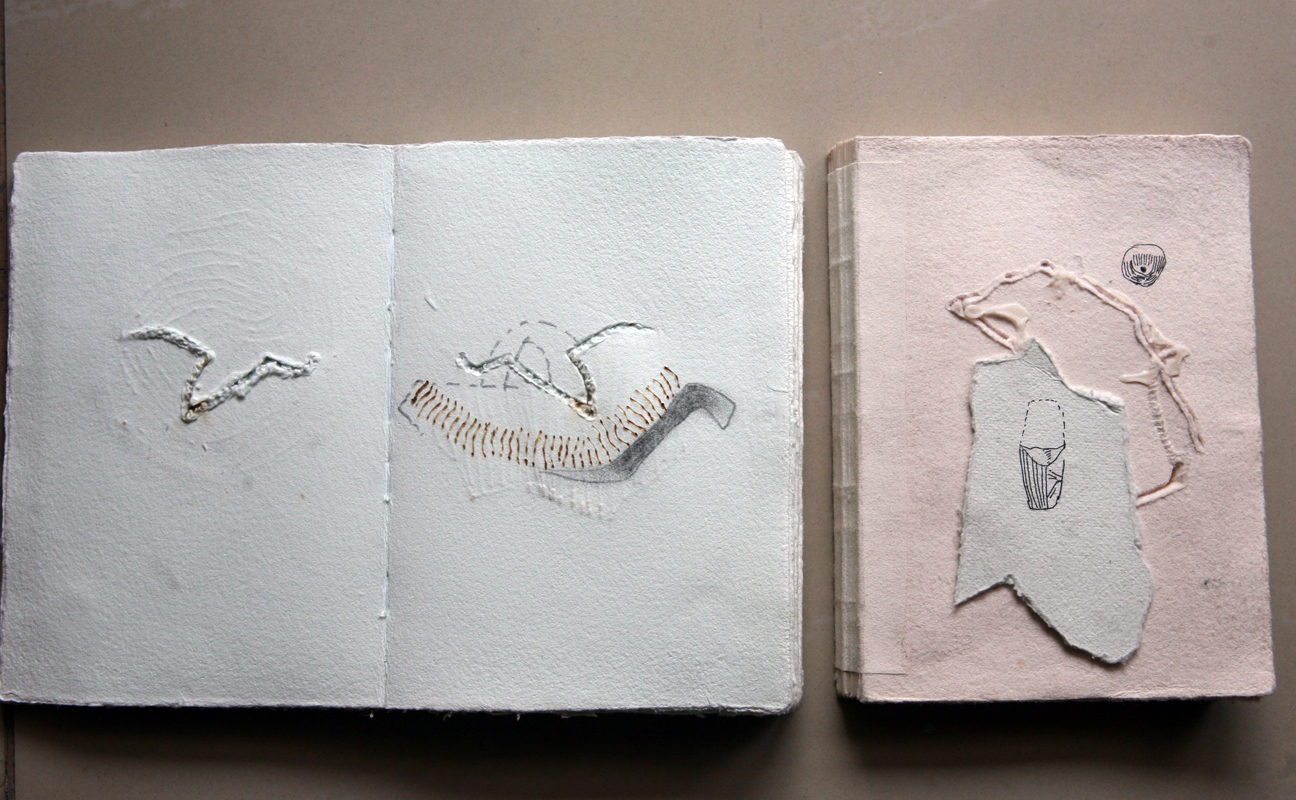 Samit Das, Vibrations and Silence-5, Drawing ink on acid free handmade paper, pencil, cut out and burnt lines, Set of two books, Unique artist books, 21 cm x 15 cm x 3 cm and 21 cm x 15 cm x 2 cm, 2013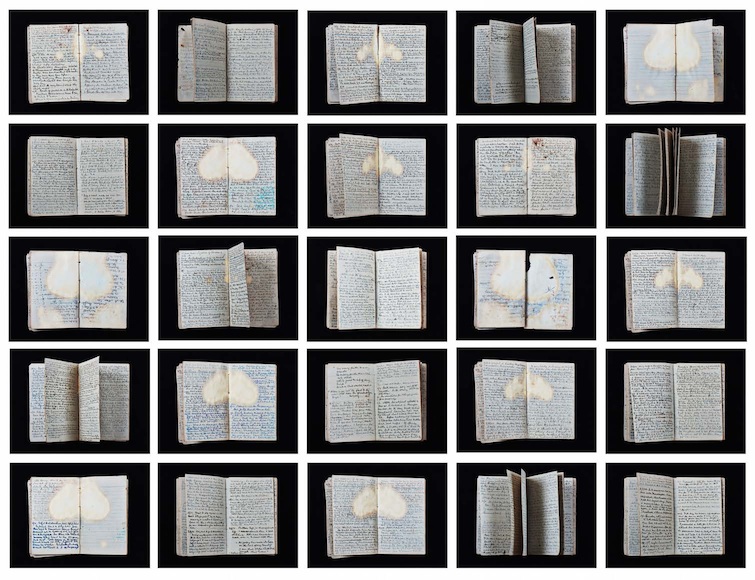 Sathyanand Mohan , Chronicle, set of 25 archival photographs, 40 cm x 60 cm (each), 2013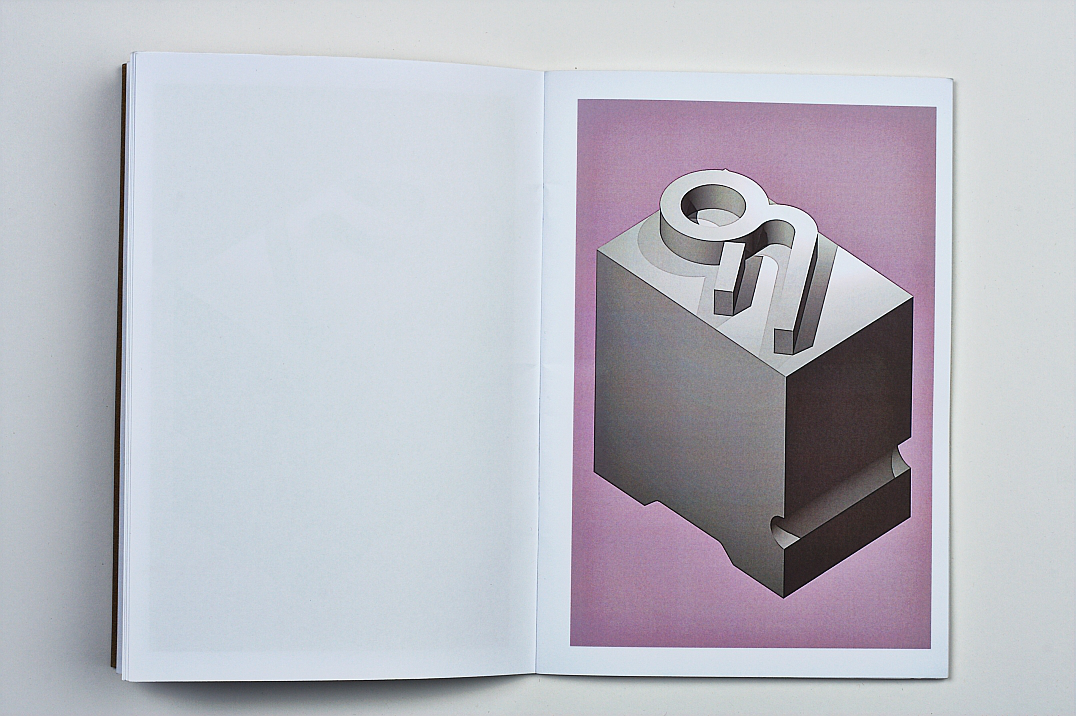 Sathyanand Mohan, Ur – An Ancestrology, Artist book, 14.4 cm x 21 cm, 2013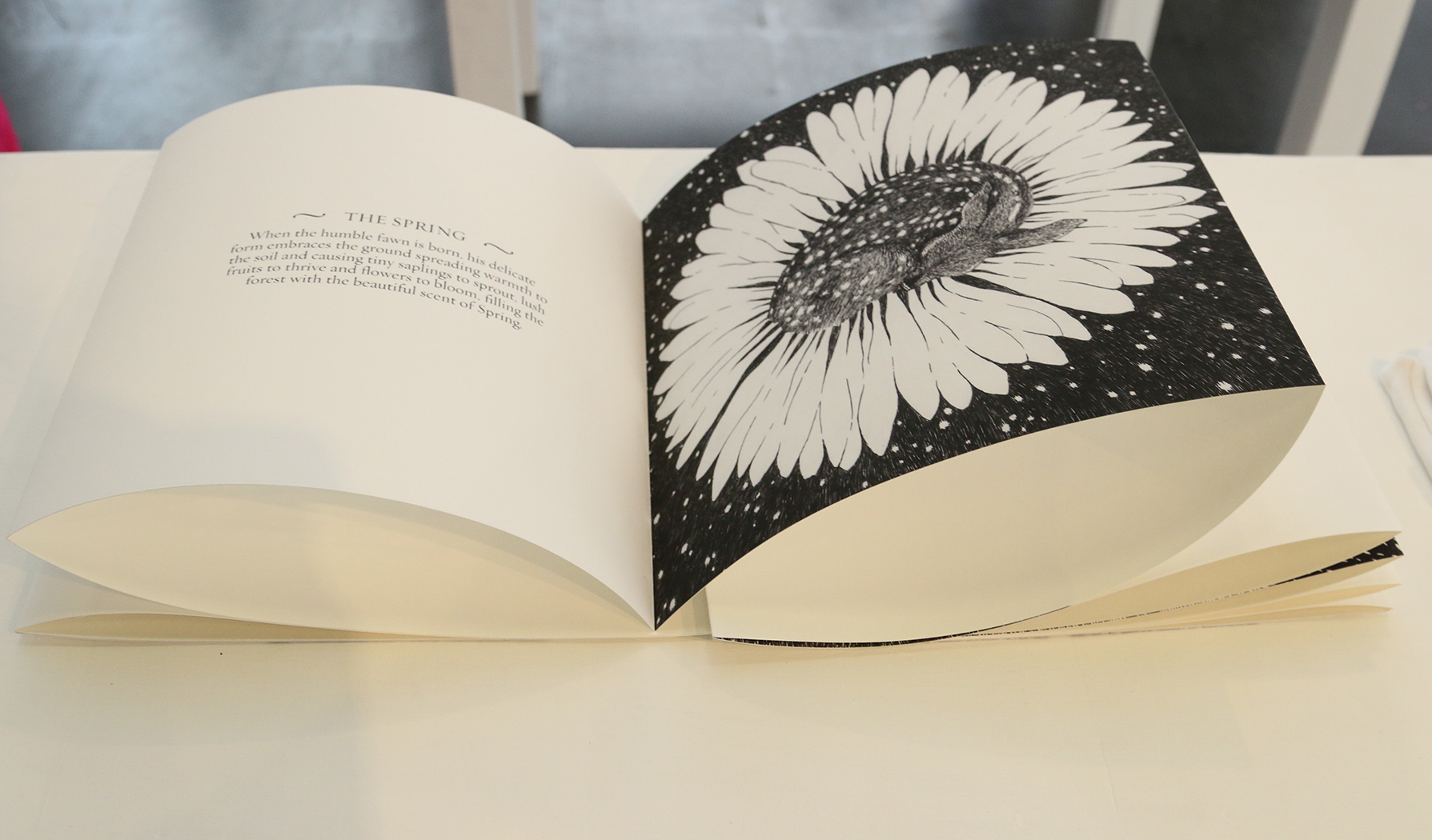 Smriti Choudhary, In the forest, Ink on paper, 25 cm x 350 cm, 2014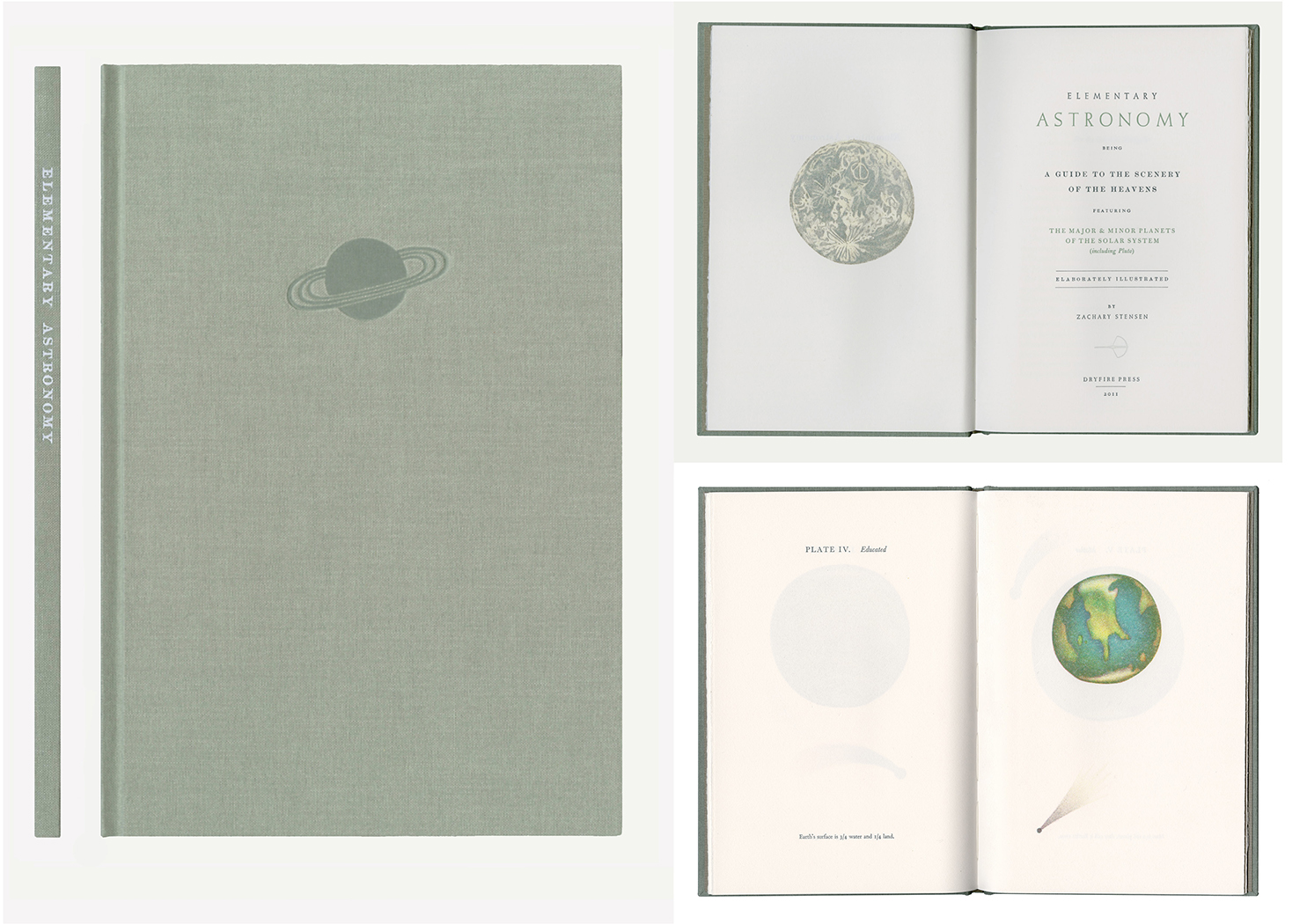 Zach Stensen, Elementary Astronomy, Dryfire Press, 15.7 cm x 23.2 cm, 29 pages, Edition of 22, 2011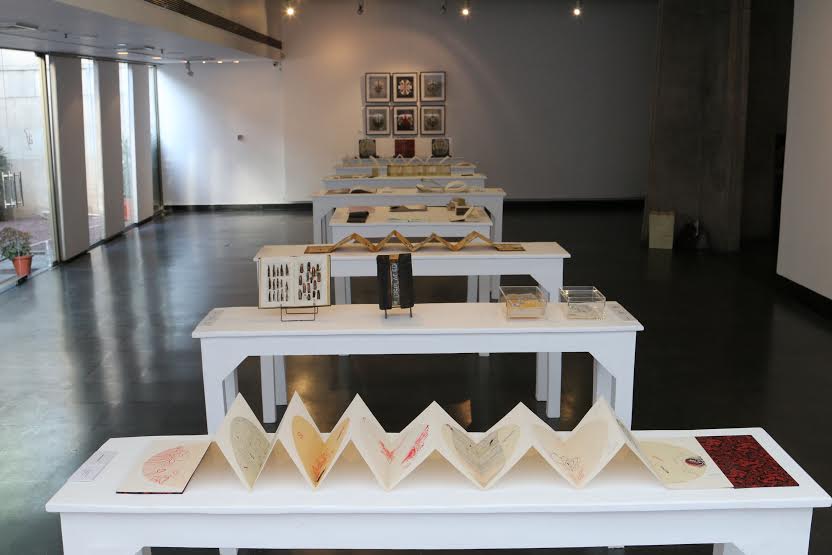 Installation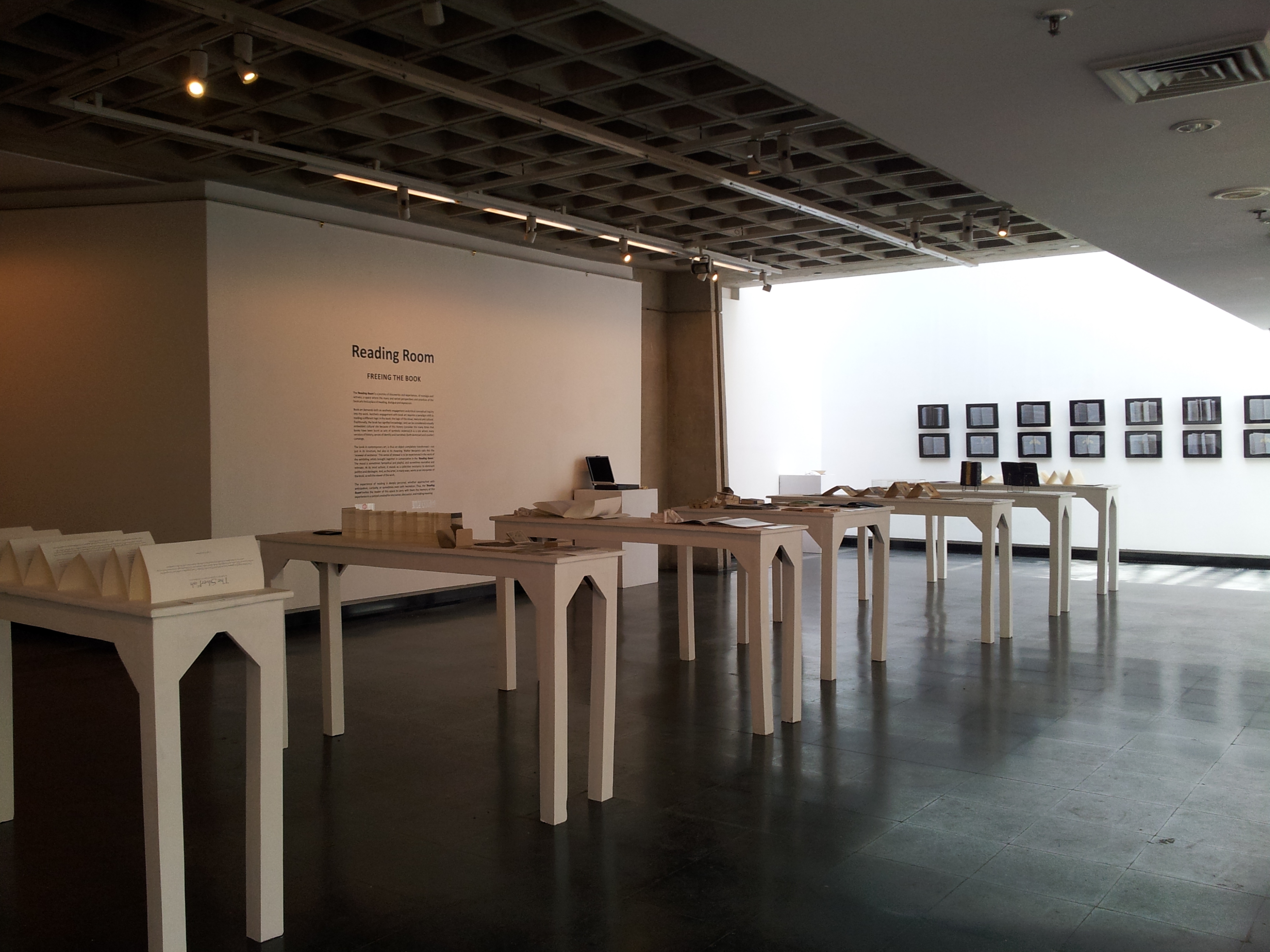 Installation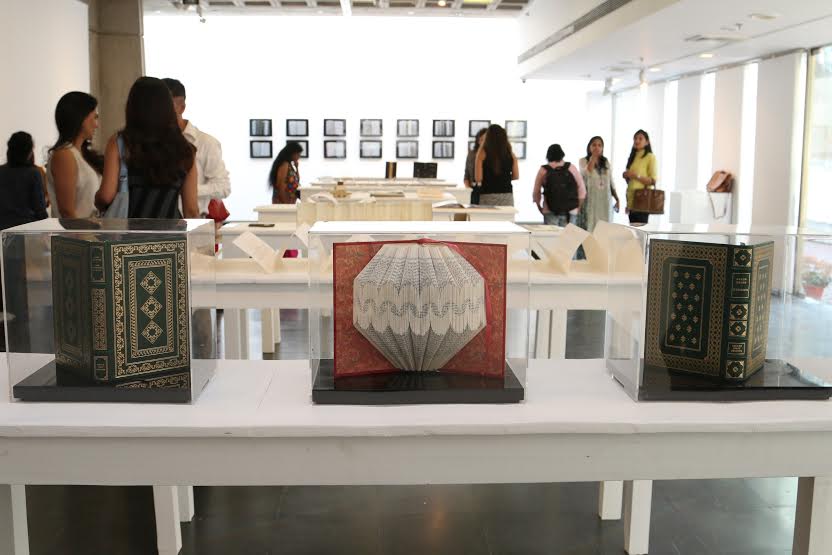 Installation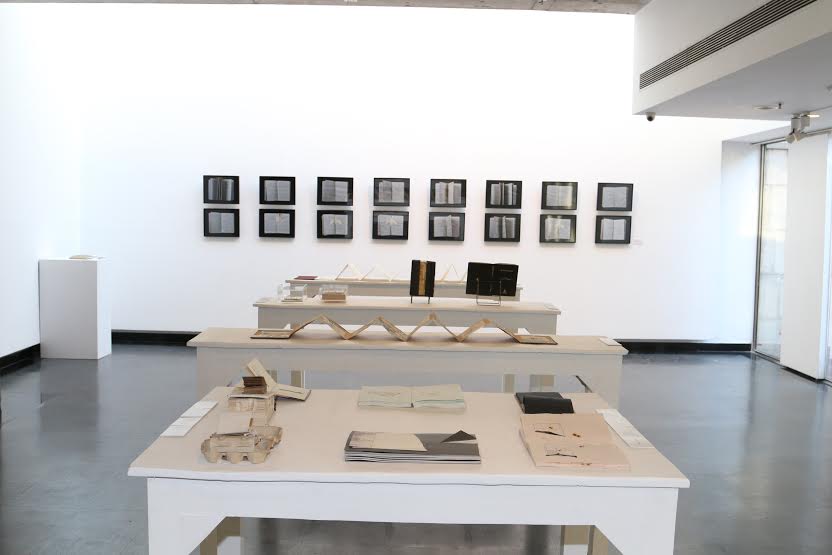 Installation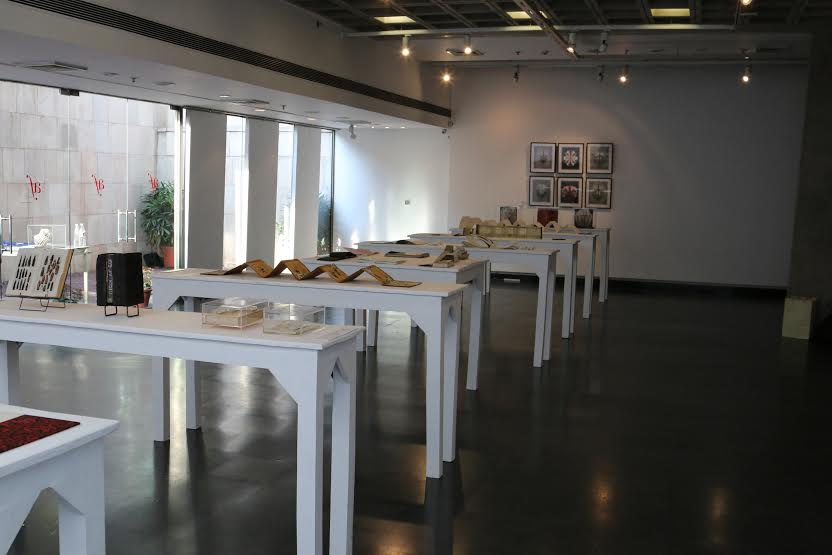 Installation